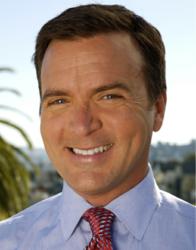 New York, NY (PRWEB) June 17, 2013
Summer is fast on its way, which means longer days, and higher prices. More Americans travel between the months of May and August than any other time of year, according to the U.S. Department of Transportation. With school out for the summer and tropical destinations heating up around the world, now is the best time of year to plan your extended summer adventure.
In partnership with Chase Sapphire Preferred, travel expert Chris McGinnis shares his "insider" travel tips, including the best travel deals, to ensure a memorable, relaxing summer vacation.
· When is the best time to travel this summer? Consumers can learn which weeks offer the best travel deals, how to avoid summer crowds and peak pricing.
· Are overseas destinations worth the price? Chris shares the best-priced European destinations to visit this summer. Plus, he highlights how to avoid foreign transaction fees.
· How to find the cheapest airfares this summer? Particularly when airfares are on the rise this summer.
· Is it smarter to drive or fly for vacation this year? Consumers can learn about gasoline and airfare prices before planning their next trip.
For downloadable images and the Chase Sapphire Travel Tips Video, go to: http://magicbulletmedia.com/MNR/ChaseSapphirePreferred
About Chris McGinnis:
Over the last 20 years, Chris has offered his special blend of practical tips and advice to travelers as former editor of Expedia Travel Trendwatch, The Frequent Travel Advisor blog on the San Francisco Chronicle website, SFgate, and publisher of two popular travel blogs, The TICKET and The Bay Area Traveler. He is also a regular contributor and commentator on CNN, HLN and Fox News. He's a speaker, consultant and the author of two books on business travel, as well as contributes to several special business/luxury travel sections for the Wall Street Journal, Fortune and Bloomberg-BusinessWeek magazines. He's also director of Travel Skills Group, Inc.
For more information please visit facebook.com/ChaseSapphire.