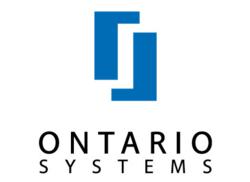 Orlando, Fla. (PRWEB) June 17, 2013
Ontario Systems, a leading receivables management technology and services provider, announced it would present findings at the HFMA ANI conference next week to illustrate how one of its healthcare clients – with more than 8,000 employees, 1,500 physicians, and 1,000 volunteers – raised cash collections by 33 percent using Ontario Systems' patient self-pay technology.
The Ontario Systems case study, highlighting results attained by approaching patient collections as a strategic business initiative, will be presented at 3:15 p.m. on June 19 at the HFMA National Institute, the nation's leading healthcare finance conference, at the Orange County Convention Center in Orlando, Fla.
Ontario Systems Healthcare Product Director Deborah Lelinski, together with Cheryl Henney, who served as the Central Billing Office Director during the case study period, will highlight Ms. Henney's experience leading her organization to a remarkable 33 percent increase in cash collected beginning in the first months following the project implementation.
"This particular client has worked diligently to enhance self-pay collections using clear strategic goals, disciplined workflow analysis, and strategic technology adoption," said Lelinski. "Those initiatives call attention to an organization dedicated to more than just medical care – they're a community-benefit ministry with a charitable mission that has used Ontario Systems technology to help fuel reinvestment of $110 million into new facilities and equipment over the next three years."
Lelinski and Henney will discuss the client's self-pay operations workflows, as well as strategic, process and cultural change goals required for a successful self-pay technology implementation.
"Fueling a charitable mission goes beyond quality medical care," said Ontario Systems CEO Ron Fauquher. "It involves constant education, innovation, and training. All our healthcare clients exhibit that dedication each and every day, and better the lives of their patients by doing so. We're proud to continue serving them with our products, and look forward to a bright future on the horizon."
About Ontario Systems
Ontario Systems LLC is a leading provider of accounts receivable and strategic receivables management solutions for the collections and healthcare industries. Offering a full portfolio of software, services, and business process expertise, Ontario Systems customers include nine of the 10 largest collections agencies, and three of the five biggest health systems in the U.S., with 55,000 representatives in more than 500 locations.
To learn more about how Ontario Systems can help power up your receivables, visit OntarioSystems.com, or email info(at)ontariosystems(dot)com.
Ontario Systems Public Relations Contact:
Casey Stanley
casey.stanley(at)ontariosystems(dot)com
765-751-7118