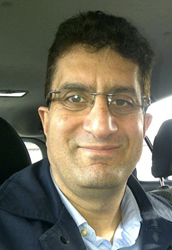 As such, we need prompt and proactive public health measures such as water fluoridation in order to improve the dental health of the population, especially children
(PRWEB) June 17, 2013
Tariq Drabu, leading Manchester dentist, specialist oral surgery provider and the owner of Langley Dental Practice in Middleton Manchester, has today welcomed the latest set of statistical figures produced by the NHS which show an overall increase in NHS dental access but still have some numbers that prompt concern. The figures published on 16.5.2013 for the 3rd quarter of 2012/2013 can be seen here in the NHS Dental Statistics for England report.
Commenting on the report, Tariq Drabu said, "This report is the latest in a series of quarterly reports published by the NHS that brings together information on NHS dental activity in England up to the third quarter of 2012/13 and also provides information on the number of patients seen by an NHS dentist, up to the fourth quarter of 2012/13. One of the key headline figures is that a total of 29.8 million patients were seen in the 24 month period ending March 2013, an increase of 1.6 million on the March 2006 baseline date when the last dental contract was introduced. However although this may seem like a large number if one looks a little deeper one can see that this represents 56.1 per cent of the population compared with the March 2006 figure of 55.8 per cent. This is a very small increase."
Tariq Drabu continued, "However, looking at it from another angle, over the last four quarters there has been an on-going slight decline in numbers of Units of Dental Activity (UDAs) and Courses of Treatment (CoTs) compared with the same time in the previous year. The total number of patients seen has increased each quarter since its lowest point in June 2008. In December 2009 the number exceeded the March 2006 baseline, when the current dental contract was introduced. So overall the news is positive in terms of raw numbers; however there remains a massive amount of work to be done to get a larger proportion of the population to access NHS dentistry."
Looking at the report in further detail Tariq Drabu said, "The number of children seen by an NHS dentist is equal to the March 2006 baseline of 7.8 million although the percentage of children seen (69.1 per cent) is below the baseline (70.7 per cent). These are disappointing figures. When the coalition government came to power in May 2010 they promised to make the dental health of children a priority and it seems that they have not been able to deliver on this. Child dental health is important."
Tariq Drabu highlighted the problems in his own area of Middleton and said, "Here in North Manchester, we practice in an area of high social deprivation and poor dental health. As such, we need prompt and proactive public health measures such as water fluoridation in order to improve the dental health of the population, especially children."
Tariq Drabu highlighted other important statistics in the report. He said, "The amount of treatment appears being undertaken appears to be less. There were an estimated 9.6 million CoTs in Q3 2012/13, a decrease of 97 thousand (1.0 per cent) on Q3 2011/12. CoTs increased for each treatment band in Q3 of 2012/13, except 'band 2' and 'Other' which saw a decrease when compared with the corresponding quarter in 2011/12. These figures may indicate an increasing move towards prevention."
Concluding his analysis of the report Tariq Drabu said, "It is easy to look at headline figures, but any set of statistics need deeper analysis and reflection. They can be viewed from many angles and seized upon by people with different agenda to satisfy their political needs. The good news is that more patients are being seen but the figures are a mixed bag."