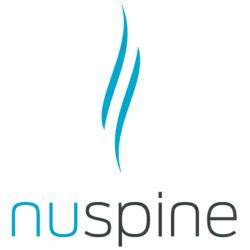 Nuspine doesn't take a bunch of time, but it works!
San Diego (PRWEB) June 17, 2013
You might not think Clinical Psychologist and runner Dr. Sabina Segal, 3-time NFL Super Bowl Champion Lonie Paxton, or Stanford Biodesign Fellow and surfer Brandon Felkins have a lot in common, but they do. They have all suffered from constant back pain and are now pain free thanks to NuspineTM. Nuspine is one of the newest companies in San Diego's booming health and wellness field that's putting a new twist on a common health problem—back pain. Developed by some of the greatest minds in spinal health, the Nuspine Program is a revolutionary all-natural and easy-to-use 8-week* training system that's permanently ending back pain for a growing number of sufferers nationwide from all walks of life. The reviews coming in from coast to coast are as remarkable as the program itself.
"After I first tried Nuspine, I remember feeling lighter…like I had a spring in my step," Dr. Segal said. "The real surprise came about four weeks after I had been doing the program. I noticed my back pain was gone. Amazing!"
"12 years in the NFL will take a toll on your body and my back is letting me know," Paxton said. "Nuspine doesn't take a bunch of time, but it works!"
Nuspine's is being heralded nationwide by satisfied users and those in the spinal health industry as a "revolution" in back pain advancement. The Nuspine Program uses a proprietary ARC Progressive Training System to ACTIVATE muscles that support the spine, RELEASE tight back muscles and integrate the CORE to address the fundamental cause of most people's back pain.
"With upwards of 80% of people today experiencing some form of constant back pain and no clear way to solve the root of the problem, we created Nuspine with the goal of making sure that the most effective and relevant knowledge in spine care was available to everyone."
The Nuspine Program includes 5 guided, easy-to-follow video modules (DVD or Blu-Ray) and a Program Guide. Designed to fit into even the busiest lifestyles, the Nuspine Program can be done in as little as 20 minutes* a day. Used by regular folks to world-class professional athletes, the Nuspine Program provides a cutting-edge natural alternative to pain medications and, or surgical interventions for millions in need of a solution.
Nuspine Program is available to purchase online at http://www.nuspine.com for a single payment of $129, or can purchased in four cost-effective payments of $34.99. Standard shipping is FREE and Nuspine offers a 45-day money-back guarantee to ensure that every user is completely satisfied. Additional information on the Nuspine Program is available at http://www.nuspine.com.