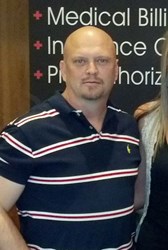 Phoenix, AZ (PRWEB) June 17, 2013
As news of professional sports has been consumed by talks of concussions, sleep apnea has cleverly flew under the radar. While concussions are serious health issues, the deadly sleep disorder known as sleep apnea continues to cause just as dangerous health risks to players. Although players are more at risk to what's called the "Silent Killer", individuals all over the world are prone to developing it whether they play sports, are over weight or snore; or not. David Gergen, President of Pro Player Health Alliance (PPHA), has made it his mission to partner with the top dentists, medical doctors, and organizations in the world in order to save the lives of his fellow people.
Recently, he met with arguably the best Arizona Cardinals Receiver of all time, Roy Green, and Jeanette Robins who is the executive director for the medical side of the American Sleep And Breathing Academy(ASBA). As executive director for the dental division of the academy, David and Jeanette have worked closely to make one of the premiere duos in the industry; sharing each others networking, wisdom and experience.
While sleep apnea itself won't cause death, it will cause serious issues in other areas of the body. Risks include heart complications, obesity or weight gain, lack of energy, cancer due to lowered oxygen levels in the body, diabetes and many more health problems all throughout the body. This is why PPHA has teamed up and followed the same model as the Living Heart Foundation as well as the Retired Players Association.
The Living Heart Foundation, supported by Covidien, recently launched the HOPE (Heart, Obesity, Prevention & Education) program for former NFL Players. It is an obesity management awareness program aimed at healthy lifestyles and weight management for retired professional football players. Unfortunately many professional athletes are forgotten as fans move their attention to the newest stars. Organizations like PPHA and Living Heart Foundation care for those retired players and ultimately hope for the general public to follow in their footsteps to get screened and treated.
In addition to hosting public awareness events across the country, David Gergen and PPHA will be the official screening company for sleep apnea at the Super Bowl. Also doing screenings for retired players is Carl Eller and the Retired Players Association, who have made plans to hold ten screenings a year with Pro Player Health Alliance. To follow PPHA visit http://www.proplayersleep.com or like on Facebook at http://facebook.com/proplayerhealthalliance
About David Gergen
David Gergen, CDT and President of Pro Player Health Alliance, has been a nationally respected dental lab technician for over 25 years. He received the award for "The Finest Orthodontic Technician in the Country" given by Columbus Dental in 1986. He also has been appointed chair of the dental wing of the American Sleep and Breathing Academy a national interdisciplinary academy dedicated to sleep training and education with over 60,000 members. He has worked for some of the pioneers in the orthodontic and sleep dentistry fields. One of his proudest achievements is receiving The National Leadership award for Arizona Small Businessman of the Year in 2004.
About Pro Player Health Alliance
Pro Player Health Alliance (PPHA) is an organization dedicated to helping former NFL players, through providing testing and treatment options for those who suffer from sleep apnea. In addition, the PPHA is dedicated to integrating education and raising sleep apnea awareness, in a fun and memorable way. In addition to the campaign, the PPHA is dedicated to testing and getting people treated who suffer from sleep apnea. The PPHA was created by David Gergen, President of Gergen's Orthodontic Lab and Former NFL legends.