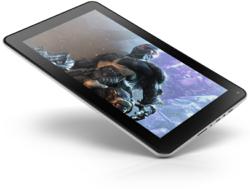 Recently, we are doing a lot more promotions on our website to introduce our products to customers, so we can truly offer direct to customer pricing
Newport Beach, CA (PRWEB) June 17, 2013
Idolian.com is pleased to announce the new promotions for 9-inch Android tablet PC IdolPad 9. Idolian is a Android tablet PC manufacturer and distributor with its offices in Newport Beach, CA. Idolian's vision is to produce reliable Android Tablet PC, priced between $100-$299 that any individual or small business can afford.
IdolPad 9 has a sleek new style and feel. It runs on Cortex A8 Chipset, 1.2 GHz CPU, 512MB, 9" Multi Touch Capacitive Touch Screen, Front Facing Camera, 360 G-Sensor on Android 4.0 OS. Also IdolPad 9 offers WI-FI connectivity and a long lasting battery life (5-7 hours), real Android Google Market, Flash Player. Its compact size and light weight is also easy to carry and fast processor makes it easy to operate with 5 point capacitive touch screen. IdolPad 9 can streaming Netflix video and supports Skype video chat.
IdolPad 9 can work as eBook Reader, Game player, MP3 players and as video player.
IdolPad 9 is available to purchase at special promotional price of $79.99 at idolian.com only. Normal price range for IdolPad 9 is between, $99 - $129 on all online retailers. Idolian is launching this promotions until June 30th. Idolian.com offers "Free shipping both ways" for easy buying decisions for customers.
"We are bombarded with orders for IdolPad 9 already. Recently, we are doing a lot more promotions on our website to introduce our products to customers, so we can truly offer direct to customer pricing.," says Debbie Kim, President.
IdolPad 9 is currently available to purchase from idolian.com until June 30th.
All of Idolian's Tablet PC s comes with a 1 year warranty that is serviced in the USA and offers extended warranties and protection plans for sale only on Idolian.com.
Founded in 2010 and headquartered in Newport Beach, California, Idolian.com is a supplier of android tablets and tablet accessories. Idolian.com is a division of Idolian Mobile Inc., a global wholesaler and retailer of tablet computers. Idolian provides discounted tablet PCs to customers worldwide.
Like its slogan "Tablets for Everyone," Idolian.com's mission is to become a major brand for Android Tablet market that everyone can afford.