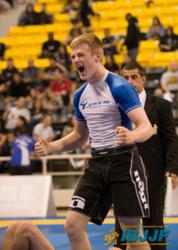 "With wrestling being so important for MMA and grappling, it only makes sense to partner with such a great youth program." - Julius Park, Crazy 88 Head Coach
Elkridge, MD (PRWEB) June 17, 2013
Howard County Youth Freestyle and Greco Roman wrestling team, Orange Crush, will be working together with Mixed Martial Arts Academy - Crazy 88 Brazilian Jiu-Jitsu. The youth wrestlers will attend an hour-long class that will be held on Thursdays at 6:30pm beginning June 20, 2013.
Orange Crush is Howard County's premier youth wrestling program. With the help of coaches Bradley Howell and Bobby Farace, they have become one of the most well-known programs for teenagers throughout Maryland. The program is responsible for multiple Maryland Wrestling State Champions in High School as well as youth league State Champions.
Crazy 88 BJJ is famous for producing top athletes in the sport of Brazilian Jiu-Jitsu and Mixed Martial Arts (MMA). It is the only Baltimore area program to have produced World Champions, both in the Gi and No Gi competitions. Now at 15,000 square feet, the training facility is the largest in the area.
Head coach, Julius Park, Is a Black Belt in Brazilian Jiu Jitsu and is known worldwide for the spectacular program he has built up from scratch since 2005. He says "Wrestling is a great sport and the majority of our current students and instructors have wrestling backgrounds. With wrestling being so important for MMA and grappling, it only makes sense to partner with such a great youth program."
Jiu Jitsu is a submission grappling art that focuses on being able to control and submit your opponent with out having to actually strike him. Practitioners use various techniques from wrestling and judo such as throws and takedowns.
Former Orange Crush wrestler and now Amateur MMA fighter, Peter Petties had this to say, "Coach Howell took me in my Freshman year at Oakland Mills High School and made me into a State Medalist within the 4 years. Master Julius is in the process of building me up to a professional MMA fighter and has already helped me win National level tournaments in Brazilian Jiu Jitsu. I see nothing but great things from the combination of the two."
Crazy 88 Brazilian Jiu-Jitsu offers Mixed Martial Arts, Brazilian Jiu-Jitsu, and Muay Thai Kickboxing training in two locations - one in Elkridge, MD the other in Owings Mills, MD. Classes are offered for both Kids and Adults. For more information visit http://www.Crazy88BJJ.com or call them at 443-283-1450.