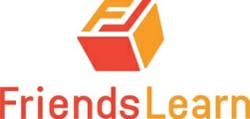 The invitation to speak at this Summit is further validation of the broad traction that the FriendsLearn team is gaining from gamers, technologists, media, strategic health/education partners, advertisers and the venture capital community
Redwood City, CA (PRWEB) June 17, 2013
FriendsLearn, a privately held Silicon Valley company focused on building a health and wellness learning platform to tackle global health crises through mobile-social games, announced today that FriendsLearn Founder & CEO, Bhargav Sri Prakash, will speak on the Pitch Roulette Panel as one of the technology companies to watch, during the 2013 Bloomberg Next Big Thing Summit on June 17-18 at the Ritz-Carlton in Half Moon Bay, California.
The two-day Summit will convene the most influential investors and entrepreneurs in technology and science to debate how innovation is reshaping industries and creating new opportunities for investment.
"Our revolutionary global food fight game, Fooya (alpha), has demonstrated successful traction and provided deep insights via analytics into engagement with gamers. This has allowed us to experiment using the facebook platform to rapidly iterate based on our growing understanding of a way to tackle the global obesity epidemic through gaming," said Bhargav Sri Prakash, CEO, FriendsLearn. "We are pleased to announce the launch of the public beta of Fooya to expand our audience via facebook. This positions us to rapidly scale the excitement of Fooya's real-time multiplayer entertainment in the near future on 4G enabled mobile devices."
"The invitation to speak at this Summit is further validation of the broad traction that the FriendsLearn team is gaining from gamers, technologists, media, strategic health/education partners, advertisers and the venture capital community," said Sri Prakash.
"This forward-looking group of more than 100 busines s innovators will take the stage and share with the best of the Bloomberg audience their expertise and perspective on operating at the cutting edge of technology across the industry spectrum," said Robert Bierman, head of Bloomberg LINK. "At this first-time Summit, we anticipate lively discussion and intriguing conversations on what 'next big things' lie ahead and what investors should be watching."
Bloomberg Television's "Bloomberg West", which airs daily at 10 a.m. and 3 p.m. PST, will also broadcast live from the Summit, offering coverage throughout both days. The program's 3 p.m. PST edition on Tuesday, June 18, will air from the Summit's main stage.
Sponsoring the Summit are: DataStax; IDA Ireland; Citi Ventures; Philips; Visa Commercial; the University of California; Samsung; Alcatel-Lucent; and Credit Suisse.
For more information on the program and speakers, please visit: http://www.bloomberglink.com/event/nbt
About FriendsLearn
Based in Silicon Valley, California, FriendsLearn (http://www.friendslearn.com) is the company that produced Fooya – the pioneering food fight game – based on deep insights on learnified gaming. The first game was launched in collaboration with the US Department of State's EducationUSA, to create a pioneering approach to advise, inform and compel international students to the United States, through a virtually immersive experience. "Your Five Steps to U.S Study" (the official gamified Facebook app from the U.S Department of State that attracts over 18 million international students and their parents from around the world. FriendsLearn also holds U.S Patents (U.S Patent Number 7,770,114) for innovations with "Vmerse" (a 3D multiplayer virtual campus exploration platform).
About Bloomberg LINK
Bringing the power of Bloomberg to the executive conference business, Bloomberg LINK produces invitation-only, in-person gatherings that combine world-class editorial programming with peer-to-peer networking amongst the who's who in influential communities. In this environment, participants engage in open discussions that lead to learning from each other's expertise and experience. For more information, please visit http://www.bloomberglink.com.
About Bloomberg
Bloomberg, the global business and financial information and news leader, gives influential decision makers a critical edge by connecting them to a dynamic network of information, people and ideas. The company's strength – delivering data, news and analytics through innovative technology, quickly and accurately – is at the core of the Bloomberg Professional service, which provides real time financial information to more than 315,000 subscribers globally. Bloomberg's enterprise solutions build on the company's core strength, leveraging technology to allow customers to access, integrate, distribute and manage data and information across organizations more efficiently and effectively. Through Bloomberg Law, Bloomberg Government, Bloomberg New Energy Finance and Bloomberg BNA, the company provides data, news and analytics to decision makers in industries beyond finance. And Bloomberg News, delivered through the Bloomberg Professional service, television, radio, mobile, the Internet and two magazines, Bloomberg Businessweek and Bloomberg Markets, covers the world with more than 2,400 news and multimedia professionals at 146 bureaus in 72 countries. Headquartered in New York, Bloomberg employs more than 15,000 people in 192 locations around the world.
CONTACT:
Jeff Lettes, Global Media Strategy Communications
jlettes@globalmediastrategy.com, (408) 406-1161