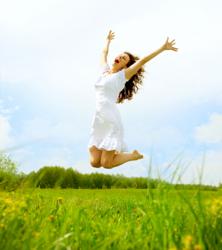 Groups of people particularly at risk of vitamin D deficiency and who would strongly be advised to consider supplementation include pregnant and breastfeeding women, the elderly, children under 5, and people with darker skin
London (PRWEB UK) 17 June 2013
It is estimated that as many as 1 billion people worldwide could be deficient in Vitamin D and in the UK, it is thought that around 50 per cent of these people are affected.
Often known as the sunshine vitamin, as it is produced by the body through a process triggered by sunlight on the skin, Vitamin D helps to maintain bone and muscle strength, prevent heart disease, and regulate the immune system.
But if people do not get enough sunshine, which, let's face it, is likely in the UK, they need to get it from other sources. A lack of Vitamin D can cause a host of other problems including osteoporosis, heart disease, diabetes and even rickets.
Chemist Direct Superintendent Pharmacist Omar El-Gohary said: "Few foods are rich in Vitamin D but it can be found in fatty fish such as salmon and tuna, dairy products, and fortified breakfast cereals."
Symptoms of being deficient in the vitamin can include low mood, feeling sluggish, and painful joints.
El-Gohary added: "Groups of people particularly at risk of vitamin D deficiency and who would strongly be advised to consider supplementation include pregnant and breastfeeding women, the elderly, children under 5, and people with darker skin (i.e. those of African, African-Caribbean, and south Asian origin.)."
The best way to absorb Vitamin D is to get out in the sunshine – just 30 minutes a day is enough. So if the sun is shining be sure to take a short walk outside during a lunch hour or at the weekend.
Vitamin D is available in tablet or liquid form at Chemist Direct. Best sellers include Vitamin D3 Superstrength, £5.95 for 90 capsules, and Seven Seas Health Oils Sunshine Vitamin D, £4.99 for 30 capsules.