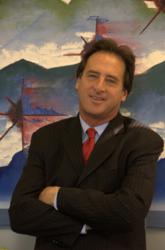 So, how are individual colleges and universities supposed to manage their Big Data if they don't have an extra $100 million in their budgets for this critical task?
Denver, CO (PRWEB) June 17, 2013
Every day, 2.5 quintillion bytes of data are created on Earth — so much that 90% of recorded data in the world today has been created in the last two years alone!
According to a recent story by Brian Nearing of the Albany Times Union, President Ann Jackson of Rensselaer Polytechnic Institute of Troy, NY just announced the creation of the Rensselaer Institute for Data Exploration and Applications, or IDEA, for short. Focusing on ever-faster supercomputers, growing networks of devices connected to the Internet, and ever-expanding torrents of data, the new center will be a hub for a dozen departments across five schools at RPI. RPI, along with other as-yet unidentified companies, will spend more than $100 million on this mega-project.
"So, how are individual colleges and universities supposed to manage their Big Data if they don't have an extra $100 million in their budgets for this critical task?" asked, Steve Bederman, CEO of thē Call Center Corporation. "And, what must these institutions be doing about Big Data right now, if anything?"
To answer that question, the Stockade Group and thē Call Center Corporation are co-hosting the next in their Educational Series Webinars sponsored by Coginov on Wednesday, June 26 at 2:00pm ET, 1:00pm CT, 12:00pm MT and 11:00am PT. All institutions of higher education are encouraged to attend to learn about the Big Data technology that is shaping the next generation and how students and constituents can be harnessed to drive change by only slightly altering what they are presently doing!
Bill Dougherty, CEO of The Stockade Group, commented that, "Every school is most likely either considering a focus group on its Big Data issue or has perhaps even taken step towards starting one. Either way, we recommend strongly that if you are not the right person or do not know who leads your group in this effort, that you should forward this invite to institutional research, political science, IT or marketing teams at your institution so that they can benefit from this information session on Big Data."
Those who would like to attend may REGISTER HERE for this very special information session on Big Data management for institutions of higher education.
About The Stockade Group
The Stockade Group is the recognized leader in the telephone and web-based client outreach services industry. Whether bolstering an enrollment management program or spearheading an alumni phonathon, the Stockade Group knows how to generate results.
With nearly half a century of combined experience, we have been helping colleges and universities reach their goals. Experience has proven that a teleservices firm must be narrowly focused. It must be willing to immerse itself in its client's culture in order to achieve the results and satisfaction that clients and staff demand. As a specialized boutique, The Stockade Group emphasizes expertise, integrity and building relationships.
About thē Call Center Corporation
thē Call Center Corporation, a Bederman company, offers call center technology solutions. One of a group of subsidiaries owned by thē Corporation, and created to fill the gap between call center software providers and customer needs in the call center market, thē Call Center Corporation is a new kind of call center solutions provider. thē Call Center Corporation recognizes customer requirements, suggests solutions from a portfolio of only highly rated products, and helps customers implement technology to improve efficiency, effectiveness and return on investment. A customer centric company and constantly aiming to improve its product line and service offerings, also presents many articles on call center profitability. thē Call Center Corporation is constantly adding to its portfolio of call center products and services. Interested clients can apply to be considered at thesoftwarecorp.com/client-applications. Visit thecallcentercorp.com or call 877-499-7012 to find out more.
About Coginov
Coginov, Inc. is a leader in semantic search-based products and technologies. The company's uniqueness comes from the advance language and heuristic rule-based algorithms that that have been developed and refined after more than thirty man years of R&D. At the core of the company's product portfolio is the CoginovAPI, a revolutionary semantic analysis engine that can be licensed by software vendors and large organization that need advanced text analysis for email management, enterprise content management, and social media monitoring.