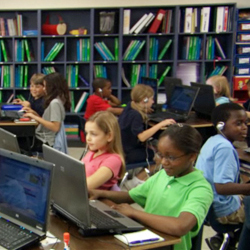 The DTP7 offers schools and publishers the ideal solution for realizing the 21st century digital education vision.
Tel Aviv, Israel (PRWEB) June 20, 2013
The Digital Teaching Platform (DTP7) is one of the world's most comprehensive teaching and learning systems for K-12 digital classrooms. Designed by leading pedagogues and digital specialists, the DTP7 allows schools – at any stage of their transition to digital – to take advantage of its real-time class management, data-driven teaching, and differentiated learning capabilities.
According to Time to Know CEO, Moshe Egert, "The DTP7 offers schools and publishers the ideal solution for realizing the 21st century digital education vision. For teachers operating within the new choreography of the digital classroom, the DTP7 is a 'dream tool' making lessons more stimulating and keeping students more engaged. For publishers, it opens up the way to deliver data-driven, customized content to schools, easily and efficiently."
With the DTP7, for the first time, publishers receive real information about what's popular, what's working well and what's not. It also offers financial advantages, as publishers can create content once, in a format suitable for multiple school environments, reducing the major cost inefficiencies of tailoring content separately for each configuration.
The DTP7 is highly intuitive, making adoption simple and fast. This latest version offers a host of impressive teacher-led features, including tools for personalized learning, data-driven assessment and reporting. Featuring a rich toolbox that includes generic applets and multi-media, the DTP7 facilitates 21st century skills such as problem solving, peer-to-peer collaboration, and investigation. Thanks to its device-agnostic design, the DTP7 can be run on any digital device including tablets, laptops, and PCs.
About Time To Know
Time To Know was established in 2006 with the aim of leading the digital education revolution in classrooms around the world and ensuring that students are truly equipped with the skills required in the 21st century. The company promotes learning and teaching solutions designed to empower teachers and students in the digital age. Today, over 200 schools around the world are currently working with Time To Know. The company partners with leading publishers in the global K–12 marketplace, such as McGraw-Hill Education in the US and Doosan Dong-A in South Korea, to provide local core curriculum.