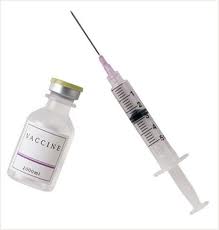 Vaccine Development & Vaccinations @ EurekaMag.com
Mannheim, Germany (PRWEB) June 18, 2013
EurekaMag.com has newly published over 33 thousand references on vaccine development and results of vaccinations. Vaccines are used to stimulate the production of antibodies and provide immunity against diseases. Such substances are prepared from the causative agent of a disease, its products, or a synthetic substitute. A large majority of the newly published entries are included in the site's Research category which covers the effects of such immunogens on stimulating the production of antibodies in humans and agricultural animals. The Life, Earth and Health Sciences Research Section 5 features the bibliographic details of over 7,250 science articles on the effects of vaccinations on human and animal health.
The Life, Earth and Health Sciences Research Chapter 4002 contains a significant subset of the newly published references on development of vaccines and results of vaccinations in humans and animals. Related to human health, it features a study on vaccination against Fowlpox virus via drinking water, vaccination against and treatment of tuberculosis, the Leishmaniases and AIDS, vaccination against influenza, and vaccination in children with egg allergy. In the field of agricultural animal health, the chapter contains references to studies on vaccination of cattle with Anaplasma marginale derived from tick cell culture and bovine erythrocytes followed by challenge-exposure with infected ticks, vaccination of chicks with experimental Newcastle disease and avian influenza oil-emulsion vaccines by in ovo inoculation, and on vaccination of ducks with recombinant outer membrane protein and a partial protein of Riemerella anatipestifer.
The Life, Earth and Health Sciences Website EurekaMag.com was launched in 1998 and has become a comprehensive publisher of references in biology, in the applied life sciences agriculture, horticulture and forestry, in the earth sciences, in the environmental sciences, and in the health sciences. It currently contains a total of 36,061,439 bibliographic references from as early as the beginning of the 20th century of which 10,564,269 entries feature a summary of their science content. The site maintains RSS feeds which enables users to subscribe to news in their favorite science topics. The site also maintains accounts at Twitter and Facebook.