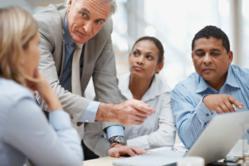 "Bullying is no longer an occurrence limited to younger generations at school or universities, someone can be bullied by a superior or workmate and it can have very bad consequences." -- Ciaran Connolly, Co-Founder of Treze
London, UK (PRWEB) June 18, 2013
http://www.nobullying.com, a product of Treze Company in Northern Ireland, releases today a complete guide to fighting Workplace Bullying.
This article lists the possible actions that can be considered as workplace bullying, it also lists way to stand up against it as well as possible ways to report it. It addresses expected questions for this particular situation, an example is, should the employee report it? would it damage his/her position in the establishment? How can one prove he/she is suffering from workplace bullying?
The website features many pages dedicated to parents, teens, teachers, health professionals as well as posts related Cyber Safety and the latest news about law making concerning curbing Bullying worldwide.
The website also offers downloadable material for parents and educators to use when explaining Bullying to children as well as video interviews and guest posts by Health Professionals, Psychiatrists and Social Workers.
Ciaran Connolly, Co-Founder of Treze, said "Bullying is no longer an occurrence limited to younger generations at school or universities, someone can be bullied by a superior or workmate and it can have very bad consequences."
Ciaran also added that anyone suffering from bullying in any form can always reach out to the team of NoBullying and they will be given advice on how to stand up to bullying or protect themselves online.
NoBullying aims to create a space of sharing, learning and understanding that will help everyone stand up to Bullying in the best way possible.
The founders of the website hope that viewers can truly learn about what is Cyber Bullying as well as school bullying and workplace bullying and put a serious effort to making it stop by education and caution and not by violence.