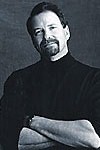 While this might seem to be a no-brainer, anyone involved in projects will tell you that leaders are often resistant to the projects they are supposed to be implementing!
Lakewood, Colorado (PRWEB) June 18, 2013
On Tuesday, June 25 at 11:00 am Eastern, IMA President Don Harrison will be leading a complimentary web seminar for Change Agents on "Practical Organization Change Management: What Does it Mean for Your Project?" Registration for the webinar is open to anyone who is interested in learning more about how to better manage the human issues that are integral to implementing projects of any complexity, including business transformation.
This web seminar will primarily focus on addressing participant issues on their own projects, based on questions submitted in the webinar registration process. "We are turning the tables, and instead of us deciding what to present, we are responding to the very real project issues Change Agents are dealing with right now," says Don Harrison. "Change Agents are confronting so many challenges on projects, whether it's shared services, new technology, healthcare transformation, or any strategic change." What's worse, they mistakenly think that it's their sole responsibility to develop and implement a change management plan," Harrison adds.
Questions will cover a myriad of practical change management topics, such as how to sustain a change effort over multiple years, how to obtain executive Sponsorship for required leadership actions, and how to manage the agendas of multiple Sponsors. Harrison notes, "We know from our 35 years of field research that 30-50% of the success of any project is based on the behaviors of the Sponsors. My message to Change Agents is that there is no more important activity than securing active Sponsorship."
Harrison explains that the practical reality is that project success is most dependent on getting leaders at all the levels of the organization to express, model, and reinforce their personal and group commitment to the project. "While this might seem to be a no-brainer, anyone involved in organizations today will tell you that leaders and managers are often resistant to the projects they are supposed to be implementing!" says Harrison.
When you get resistance to change at the upper-levels of organizations, projects will stall out or fail completely. The webinar will provide Change Agents with practical tips they can use on their own projects to deal with these difficult Sponsorship issues.
Harrison notes, "Given the significant investment organizations are making in enterprise-wide business transformation, Change Agents who are accountable for implementation success rightly feel a lot of pressure. We will give them some directional guidance on where to use their limited resources for greatest effect."
About IMA
For two decades, IMA (Implementation Management Associates) has helped industry leaders build the internal capacity to accelerate implementation of strategic changes. Our proprietary Accelerating Implementation Methodology (AIM) has been selected as the change management approach in industry-leading Fortune 500 and global companies. Our learning programs, tools, and measurement assessments are the industry standard for practical organization change management.