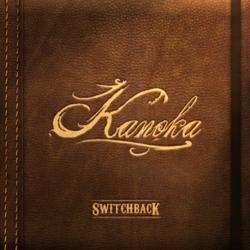 (PRWEB) June 18, 2013
It all started about 30 years ago after a long of day of painting. Brian FitzGerald went up to the attic of the house he was staying in, picked up his guitar, and came up with a riff.
After nearly three decades of floating around in his head, Kanoka emerges in June as the latest release from Switchback, comprised of FitzGerald and his longtime musical partner Marty McCormack.
The boys in Switchback think of themselves as a duo who play "Celtic Soul and American Roots". However, on Kanoka the pair have left their Irish roots behind and crafted an honest-to-goodness American album.
Augmented by the pedal steel work of Grammy Award-winning multi-instrumentalist and producer Lloyd Maines (whose daughter Natalie is the lead singer of the Dixie Chicks) and the big-sky country harmonica work of Howard Levy (a founding member of Bela Fleck and the Flecktones), Kanoka is a vagabond's journey aboard a boxcar across the heartland of the United States.
But Switchback are not your ordinary vagabonds. Rather, FitzGerald and McCormack craft tales of pensiveness, observation, and reaction, stopping along the way in such out of the way locales as Van Tassel, Wyoming ("Van Tassel"), somewhere north of Salina, Kansas ("Pour Me"), and Boonseboro, Kentucky ("Rope as I'm Riding").
And what of the title track "Kanoka"? Where is that? Because if you Google it, you won't find it on any map.
"The way I see it, it's like a state of being," McCormack said. "It's a way of attaining your bliss. There's an Irish word, tir na nog, which is sort of a place where everything gels.
"The album is about that, in the sense that it takes you through a mythical timeline in life," McCormack continued. "There are various aspects of emotion and a definite setting. We deliberately chose the high plains because there you have visions of miles."
Kanoka is Switchback's 13th release of a partnership that spans 27 years. FitzGerald and McCormack met in 1986 when they were chosen by Terrence "Cuz" Teahen to join his traditional Irish group. They later formed the Wailin' Banshees, but a mutual appreciation of such American artists as Joe Ely, Stevie Ray Vaughan, and Rodney Crowell eventually led the pair to leave the Banshees and form Switchback in 1993.
Turned out to be a good move. Their first album was a critical success, and Chevrolet used one of their songs in a commercial for its Blazer. Eventually they hooked up with Maines, who has produced several of their albums including The Fire That Burns, which was selected as one of Performing Songwriter Magazine's top choices for 2003.
The duo are known not only for their unique blend of Celtic and American roots, but for their heavy touring schedule. They've opened for The Moody Blues, Leon Russell, Lee Greenwood, John Hartford, and Beausoleil and make over 200 appearances a year.
Website: http://www.waygoodmusic.com/
Music: http://www.jsinteractive.com/switchback/pour-me.mp3