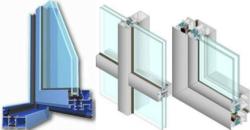 The PMI survey is showing positive signs that the UK economy whilst not completely over it's slump is recovering in 2013."
Essex, UK (PRWEB UK) 26 June 2013
After over six months of contracting, the construction industry has returned to growth due in part by an increase in the amount of house building taking place across the UK according to a survey.
The Markit/CIS Construction Purchasing Managers' index rose by 1.4 from 49.4 in May to 50.8, (see survey data) any rise above 50.0 is considered to have entered a period of growth and expansion.
Having seen six dismal months the construction industry could be seen to be turning a corner and that can only bode well for the average citizen as well as those involved in the sector. Measures announced in March 2013 by the Government such as the Help to Buy scheme which supported people who were seeking to buy their first home was also brought into play to boost the construction of new properties. Areas within the building trade which were expecting to see business as a result of this were plumbers, electricians, providers of aluminum windows, door specialists and carpenters.
Subsequently the PMI Survey has revealed that in May house building hit it's most productive levels for over 26 months. In contrast, according to the survey, the amount spent on civil engineering and commercial projects fell and in both cases decline had slowed down from April onwards.
This renewed optimism should be treated with a degree of caution despite the positive figure for the sector as a whole. Whilst things look good, it could be true that there is a worrying amount of reliance being placed upon residential building work observers have said. In contrast to that, curtain walling analysts predicted a rise in the number of business within the CBD seeking refurbishment due to one of the most extreme winters in recent memory.
Experts and the Government are all too aware of how fragile the construction sector has been and that rather than be seen as an area to help boost growth and GDP it is noted as an area of weakness for the UK economy.
Despite overall growth estimates of 0.3%, activity in the construction industry was down 2.5% in the first quarter of 2013 and most worryingly that figure still remains more than 18% lower than it was before the start of the credit crunch in 2008.
The PMI survey is showing positive signs that the UK economy whilst not completely over its slump is recovering in 2013. This news comes only days after it was revealed that the manufacturing industry has grown at its fastest pace in over a year.
According to the survey, for the first time in four months British factories have been creating jobs and that new orders had picked up and subsequently so had production with the domestic market the driving force for new business.
On being asked about their optimism for the future, 40% of the construction firms questioned said that over the next 12 months they expected to see a rise in output.
[PMI Study/Survey Source: UK construction output returns to growth in May, led by residential building activity 04/06/13