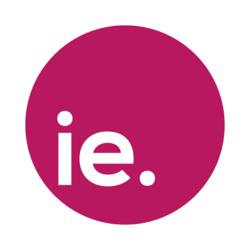 Understanding the benefits of social media & web analytics is crucial for organizations to achieve a competitive advantage. Investing in analytics has become a top priority for modern businesses
Boston, MA (PRWEB) June 19, 2013
Organizations are increasingly tapping into social media networks in order to understand consumer behaviour, enabling them to improve their products, services and reputation. In 2012, over 1 billion pieces of content were shared on Facebook per day, while the number of Tweets per day topped 100 million. Social media & web analytics is key in unlocking the vast potential that lies within the social media world. Indeed, the cutting-edge Social Media & Web Innovation Analytics Summit in Boston will be a true forum for attendees to gain unique insight into the experts & innovators that are capitalizing on this rapidly emerging industry and driving success within their organization. The summit will bring together over 200 of the worlds most dynamic and senior executives operating in the areas of social media, analytics, sentiment analysis and data science, with speakers from world-leading companies such as Nokia, The Huffington Post, HSBC, NBC Universal and Turner Broadcasting.
The summit will not only bring together the major players and industry leaders but will play host to an agenda that has been designed based on meticulous research with industry experts helping to create a well-rounded schedule consisting of 35+ presentations, panels, case studies, and workshops, giving you deep insights into the social media & web analytics industry. Topics include; understanding behavioural patterns to help increase CRM; effective ways to increase your social media fan base; increasing presence & monetizing effectively; social media ROI; managing a global social brand & unlocking the value of social data.
"Understanding the benefits of social media & web analytics is crucial for organizations to achieve a competitive advantage. Investing in analytics has become a top priority for modern businesses." said Max Bowen, International Events Director at IE.- Innovation Enterprise "This summit presents the perfect opportunity to discuss current developments, problems and solutions with the top minds from Fortune 500 organizations."
In addition, attendees will have access to the Sentiment Analysis Innovation track exploring the use of NLP, statistics, & machine learning methods to extract, identify, or otherwise characterize the sentiment content of a text unit.
For a complete list of speakers, agenda and registration details for The Social Media & Web Analytics Innovation Summit, visit http://theinnovationenterprise.com/summits/social-media-analytics-boston.
About Innovation Enterprise:
Innovation Enterprise, a CFO Publishing company is an independent business-to-business multi-channel media brand focused on the information needs of Senior Finance, Operations, Planning, Strategy, Decision Support & Advanced Analytics executives. Products include IE.Summits, IE.Finance, IE.Analytics, IE.Operations, IE.Strategy, IE.Membership and IE.Insights.
Whether it's delivered online, or in person, everything IE produces reflects the company's unshakeable belief in the power of information to spur innovation.