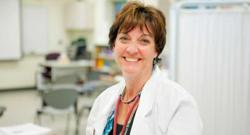 St. Davids, PA (PRWEB) June 19, 2013
The Eastern University Bachelor of Science in Nursing for Registered Nurses (RN to BSN Program) is available 100% online. The RN to BSN Online Program, beginning October 2013, embraces online technology using interactive media content.
Eastern University's RN to BSN Online Program is fully accredited and endorsed. Similar to Eastern University's other Online Programs and Degrees, the Online RN to BSN allows for maximum educational flexibility. The curriculum has been designed for the adult learner with opportunities for advancement, strengthening leadership and interpersonal skills, acquiring computer literacy, ethical decision-making and communication skills.
The curriculum, designed for the adult learner within the Christian University environment, fosters the development of nursing leadership and management skills, ease with information technology, advanced physical assessment skills, knowledge of health promotion and the care of individuals, families, and communities. Research and evidence-based practice content prepares the graduate for professional nursing practice in a variety of settings as the healthcare system continues to change.
While the students earn their degree, they can complete two nationally recognized certificates. The Nurse Manager Certificate is offered by Sigma Theta Tau, International, and completed in Nursing 402: Leadership in Nursing Practice. Additionally, all RN to BSN students will graduate with an End-of-Life Trained Certificate of Completion awarded by the  End of Life Nursing Education Consortium (ELNEC).
Through the 16 courses in the RN to BSN Program, RNs increase their opportunities for advancement, strengthen leadership and interpersonal skills, acquire computer literacy, ethical decision making, and communication skills. There is one self-selected 40-hour clinical practicum that allows the RN to choose a site and preceptor to attain their educational and professional goals. Students may choose specialties such as ICU, ER, OR, education, Forensics, and flight nursing.
Eastern University is accredited by both Middle States Commission on Higher Education (MSCHE) and Commission on Collegiate Nursing Education.
To learn more, contact Alex Stenman at astenman(at)eastern(dot)edu or 484-384-2980.
Eastern University, a Christian University near Philadelphia, Pennsylvania, enrolls approximately 4,000 students in its undergraduate, graduate, professional, urban, Seminary and international programs. Its core values of faith, reason and justice are woven into all of its educational programs. For more information about Eastern University, call 1-800-452-0996 or visit http://www.eastern.edu.