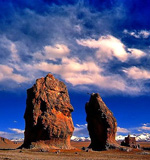 Budget Tibet tours, you never miss!
(PRWEB) June 18, 2013
A Tibet budget tour can be a fantastic way for travelers to cut costs while still enjoying stunning mountain landscapes and learning about Tibet's fascinating culture and history. Unfortunately budget travelers are often packed into a large group of 20-30 other travelers, limiting time to enjoy the scenery and cutting down on the authenticity of their experience. Lhasa based Tibet travel agency Tibet Ctrip Travel Service-TCTS (http://www.tibetctrip.com) organizes budget tours in a different way; no more crowded tour buses and rigid schedules. To lower per person travel costs TCTS matches small travel groups with similar itineraries, capping the group size at around 10-12 people.
With fewer people travel schedules are less rigid; travel groups can enjoy more stops for pictures of the scenery and not feel as rushed when visiting monasteries and temples. Tibet travel provides many opportunities for learning and smaller group sizes mean more opportunities for asking one of TCTS's native Tibetan guides questions; TCTS's guides are passionate about where they come from and welcome travelers' curiosity.
Some of the most popular group tour destinations include Mt. Everest, Shigatse, Gyantse, and Lake Namtso all of which provide a blend of natural beauty and opportunities to gain valuable knowledge of Tibet. TCTS can also arrange group trekking and mountain biking; many travelers dream of the Mt. Kailash Pilgrimage or the trek to Everest Base Camp. Some intrepid mountain bikers even bike all the way to Kathmandu. By matching travel groups TCTS can help lower costs per person, making adventures like these affordable.
Tibet is very large and remote country that provides seemingly endless opportunities for sightseeing and adventure. Travelers can take time exploring cities, monasteries, and temples in an effort to learn more about Tibetan culture and history while nature enthusiasts can enjoy trekking, mountain biking, or a long road trip. Adventures like these come at a cost; TCTS understands that traveling in Tibet can be relatively expensive for many travelers. With budget Tibet tours by TCTS travelers may find that their travel dreams may soon be a much more affordable reality.
Devin Moore provided this news release above on behalf of local Tibet tour agency TCTS (tibetctrip.com). Devin is a travel writer and independent economic analyst based in Springfield, Missouri USA. His economic research is currently focused on airfare pricing. Devin Moore works to spread awareness of Tibet and its people through publishing Tibet travel information.