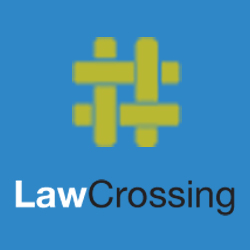 64 per cent of parents in the U.S. want their children to have a legal career. 'Why shouldn't they?' says LawCrossing.
Pasadena, CA (PRWEB) June 17, 2013
Much noise has been created about the sorry job market for new lawyers within the past two months. Yet 64 per cent of parents in the U.S. want their children to have a legal career rather than becoming doctors or politicians. 'Why shouldn't they?' says LawCrossing on finding out that law jobs for new entrants are not as scarce as illustrated.
The LawCrossing website reports 5,619 lawyer jobs in the U.S. requiring less than one year of experience that haven't been filled up yet. Further it reveals 27,812 attorney jobs showing that there is immense scope for lawyers to move up the ladder.
'So, overall the problem that really haunts the U.S. is that many law jobs are remaining unfilled,' says Harrison Barnes, Chief Executive Officer of LawCrossing. This at many times is because candidates fail to make a good fitness evaluation and end up applying to posts for which they are clearly unqualified, explains Robert Boord, Legal Recruiter for Law Firm Staff. Consequently, while 50 per cent of U.S. law graduates are unemployed or underemployed, ironically there are thousands of jobs available to which the State Bar exam becomes a barrier. Few states produce a higher number of lawyers than law jobs available, while others have lesser legal jobs in response to law grads generated and movement to other states means taking another high priced exam.
If there was no scope in the legal field, people like Davin Seamon, Attorney in Steptoe & Johnson's Bridgeport and Russell Jessee, Attorney in Steptoe's Charleston would not have given up their former careers to become first-generation lawyers. They are happy making the choice to be lawyers. Yet, speaking on leading a life of a lawyer, Seamon says, "Laypeople think it's all glamorous, big money and it's a great life. I'm not trying to say it's not, but you have to work very hard for what you achieve."
About LawCrossing:
LawCrossing is an affiliate of Employment Research Institute, a powerful and comprehensive organization dedicated to help professionals, as well as first timers, find jobs that will enhance their careers. LawCrossing consolidates every legal job opening it can find in one convenient location. LawCrossing has been on the Inc. 500 twice. The website also offers a three-day free trial to new members.