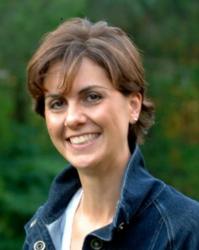 Using traditional methods and modern tools, today's home chef can quickly create probiotic foods with myriad health benefits.
Bristow, VA (PRWEB) June 18, 2013
Using traditional methods and modern tools, today's home chef can quickly learn to create probiotic foods with myriad health benefits.
This week, Amy Butchko, CHC, LDHS will teach exactly how to create simple and delicious options for side dishes and condiments that are healthy and practical solutions for the most health conscious and budget conscious consumers.
"I've used these foods for years, and I often get questions about how to make them, so I wanted to make a class available for anyone with a little bit of time to come learn how I make lacto-fermentation work for me and my family," said Amy Butchko, a health coach and digestive specialist who's also had training in the traditional fermentation methods favored by followers of Dr. Weston A. Price and Francis Pottenger.
Fermentation was traditionally used for food storage before refrigeration was widely available. Modern paletes still crave foods like sauerkraut, pickles, kimchee and other condiments, but often store-bought versions are not fermented, so they lack probiotic cultures that would have been present in their historical taste-a-like foods.
Enter lacto-fermentation, a way to get the fresh flavor foodies crave with all the benefits of traditional food culturing.
Cultured foods offer myriad digestive benefits as they can contain trillions of probiotic cultures that are easy to assimilate so the eater gets all the benefits of eating potent probiotic foods. Cultured vegetables can have many times the number of probiotic bacteria as commercially produced probiotic pills or and a higher concentration of those cultures than yogurt.
Probiotic cultures are known to assist with detoxification, adding minerals to the diet in a highly absorbable form, and with supporting a healthy immune system and digestive wellness. These fermented foods can be used as part of a detox diet or body cleanse, and some people find them to be natural remedies for healthy digestion.*
This class covers all the basics of how to create and store healthy homemade probiotics.
Registration information is here http://on.fb.me/12gOsf7.
Class information:
What: Homemade Probiotics
When: Sunday, June 23, 3 p.m.
Where: Bristow, VA (see link for registration information and address)
Cost: $27
Register by calling (703)791-9355 or use this link: sign up online. Classes will fill up. Please plan ahead.
About Wellness Works
Wellness Works, LLC, founded by Amy Butchko in 2009, serves individual and corporate clients near her home in Northern Virginia and nationally via phone and Skype.
Amy, a health coach in Northern Virginia, teaches the most effective methods for how to reduce stress, increase energy and improve personal wellness. She is based in Bristow, VA, specializing in nutrition and digestion offering wellness strategies for busy professionals and entrepreneurs to beat fatigue, get rid of bloating, detoxify and increase energy.
*These statements have not been evaluated by the FDA and are not to be construed as diagnosis, treatment or cure for any particular disease or malady. Cleansing is an ancient health practice and should be taken seriously but is not a substitute for competent medical intervention or for your doctor's advice. Consult your physician before embarking upon any health practice that's new for you. Results achieved will vary from person to person.