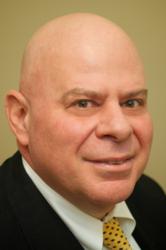 "This blending of surgical practices and specialties now provides our patients with one stop shopping."
Westwood, NJ (PRWEB) June 18, 2013
Location: Dr Michael Macri of Macri MD Liposuction & Laser Center of NJ & NY is proud to announce his affiliation with a fully certified, Central Park East Surgicenter on Fifth Avenue NYC. This new affiliation allows Dr Macri to now offer comprehensive Surgical Services of Lenox Hill Hospital NYC Surgeons including:
Plastic Surgery: Tummy Tuck, Breast Reduction, Breast Augmentation, Abdominal Scar Revision, Eye Lid Surgery (Blepharoplasty), Nose Surgery (Rhinoplasty), Face Lift, Neck Lift, Body Lift, Male Breast Reduction
Ears, Nose, Throat Surgery: Deviated Septum, Nasal Polyps, Sinus Surgery, Outpatient Head and Neck Surgery
General Surgery: Abdominal Wall Hernias, Venous/Varicose Vein Surgery
Dr. Macri and NYC's renowned Plastic Surgeon, Dr. Mauro Romita will examine patients in the Westwood, NJ office to determine the appropriate course of therapy. Mauro C. Romita, MD is a Board Certified Plastic Surgeon with over twenty years' experience in the field of aesthetic and reconstructive plastic surgery of the face, breast and body, micro and cranio-facial surgery. Dr. Romita is known for the technical skill, training, and integrity that he brings to his patients and in his surgical practice. Conveniently located on New York's exclusive Fifth Avenue, Dr. Romita's state-of-the-art surgical suite is a safe alternative to a hospital setting for most aesthetic procedures. Additional consultations with our surgical specialists may be required.
Dr. Macri's extensive experience and surgical training has brought him to the forefront of cosmetic surgical and non-surgical technologies combining science with an artistic eye and keen sense of aesthetic proportion. Dr. Macri is the authoritative resource and specialist in all forms of liposuction in New Jersey earning him the name, "The Liposuction Specialist of NJ." Dr Macri is also known for his Non-Surgical Facelift using Botox/Dysport, dermal fillers and Fractionated CO2 Laser Skin Resurfacing. Dr. Macri was voted #1 Cosmetic Surgeon in Bergen County, NJ by The Record Top 5 reader's poll. Featured in "Bergen's Top Doctors", Plastic and Reconstructive Surgery, (201) Magazine, 2012 & 2013 and elected to Super Doctors 2012& 2013. Dr. Macri is also the Medical Director of Macri MD Medi -Spa & Laser Center of NJ, which was voted Best Spa in Bergen County, NJ by Bergen Health and Life Magazine.
These new surgical affiliations allow Dr. Macri to offer the highest level of care and convenience to his patients. "This blending of surgical practices and specialties now provides our patients with one stop shopping."
These surgical services may be fully covered by insurance plans that provide out of network benefits to their members.