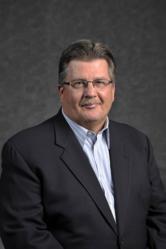 Our clients feel comfortable with our expertise and professionalism and this develops into trust.
ADDISON, Ill. (PRWEB) June 18, 2013
ITsavvy just announced that it was included on the Crain's Fast Fifty List, which recognizes the fastest-growing public and private companies in the Chicago area based on five-year revenue growth. This is the third year in a row that the company has been on the list.
"It is always an honor to be recognized by an organization as well-respected as Crain's," said Mike Theriault, ITsavvy's president and CEO. "Of course we want to thank our ever-growing ranks of loyal clients, our world-class vendors, and the finest team of coworkers in the industry."
One of the main contributors to ITsavvy's 2012 success was meteoric revenue growth (more than fourfold) from its managed services. These services include print services and network services. "Many of the clients who are introduced to ITsavvy through managed services end up relying on us for hardware and software as well," Theriault said. "I think they feel comfortable with our expertise and professionalism and this develops into trust."
ITsavvy's success is based on the quality of the products and services it provides, but also on the deep, long-term relationships that it develops with its clients. These relationships are based on the confidence that no other technology solution provider can match the level of expertise, experience and dedicated client care that ITsavvy provides.
Crain's began soliciting applications last January and also reviewed lists of public and private companies. Candidates included organizations with headquarters in the six-county Chicago area that had 2012 revenue of at least $20 million. Applicants needed revenue growth from 2011-12 and no more than one year of declining revenue from 2007-2011.
ITsavvy, one of the fastest growing companies of its type in the U.S., is a recognized leader in tailored end-to-end IT product and service solutions. ITsavvy built its reputation as a value-added reseller with industry-leading product availability; design and implementation, client support and delivery speed through 46 distribution centers across the U.S. The company's new user-friendly website provides 100s of concise, leading-edge IT decision-making resources, including an e-commerce site with real-time pricing and availability. ITsavvy is headquartered in Addison, Ill., with offices in Chicago's Loop; Davenport, Iowa; Hayward, Calif.; and Beavercreek, Ohio. Call 1-855-ITsavvy (1-855-487-2889), email: info(at)ITsavvy(dot)com, visit: http://www.ITsavvy.com/
###
Visit ITsavvy's Media Center at: http://www.ITsavvy.com/about/media-center/
About ITsavvy http://www.ITsavvy.com/
ITsavvy was founded in 2004 by industry experts Mike Theriault and Chris Kurpeikis. The company has grown from a Midwest start-up to a national, award-winning leader in IT products and services. Mike and Chris conceived of ITsavvy after becoming convinced they could significantly outdo competitors in a number of areas including client service. By combining a comprehensive value-added reseller business with an industry-leading array of services through
its Advanced Solutions Group, ITsavvy is quickly becoming the benchmark for integrated IT products and advanced solutions providers.
Media Contact: Jean Van Rensselar, Smart PR Communications Jean(at)SmartPRCommunications(dot)com /630-363-8081
"ITsavvy" is a Registered Trademark of B2B Industries LLC. All other company and product names may be trademarks of respective companies with which they are associated.