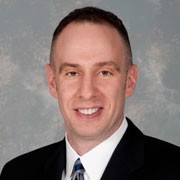 Denver, CO (PRWEB) June 18, 2013
Voice One powered by thē Call Center Corporation, considered an expert in the field of Message Marketing and a leading provider of messaging services, including Text and Voice, to a wide range of marketing verticals will present a complimentary Webinar in which well-known regulatory attorney, Christopher P. Meier of the law firm Greenspoon Marder, PA will present an independent review of how to compliantly communicate with debtors using emerging communication technologies.
Mr. Meier was admitted to the Florida Bar in 2005. He is also admitted to the United States District Courts for the Southern and Middle Districts of Florida. Mr. Meier's practice has included the representation of creditors, physicians, hospital groups, and entrepreneurs in the credit counseling and collections industries. His practice has allowed him to become well versed in many regulatory facets and litigation facets including pre-suit investigation, court procedure, trial practice, post judgment enforcement and appellate techniques. Mr. Meier is well versed in consumer regulatory matters having defended numerous companies facing Consumer Financial Protection Bureau and Attorney General investigations. Additionally, Mr. Meier has spoken at numerous industry-related conferences.
Sheri Springer, EVP Sales at thē Call Center Corporation feels that, "it is incredibly important to be informed on current rules and regulations. It is rare to have an opportunity to learn directly from such a highly trained expert as Mr. Meier."
She went on to say that, "Mr. Meier's valuable experience in the debt collection industry will bring to the table exactly what current debt collectors need to hear in order to move forward in their own endeavors."
This is not to be missed! Space is limited. Register for the complimentary Webinar at: https://www4.gotomeeting.com/register/306730735
###
About Greenspoon Marder
Established in 1981, Greenspoon Marder is a full-service law firm with offices in Miami, Fort Lauderdale, Orlando, West Palm Beach, Boca Raton, Stuart, Port St. Lucie, Naples and Aventura. The firm's practice is concentrated in the areas of regulatory compliance and defense ,commercial and residential real estate acquisitions and development; timeshare and fractional ownership development; resorts; community association law; zoning and land use; banking and real estate finance; public finance; commercial litigation; corporate securities; corporate tax and transactions; healthcare law; foreclosure and bankruptcy; labor and employment; immigration; international law; tax, estate, probate and elder law; international tax; life settlement; disability insurance and insurance policy issues; family law; sports and entertainment and personal injury. For more information, visit http://www.gmlaw.com.
About Voice One
Voice One is a full-service provider that offers a multichannel communication platform featuring voice and text solutions designed to deliver targeted and personalized messages, such as appointment and payment reminders. Our hosted system has the ability to handle virtually any interactive messaging campaign that can be imagined providing reliability, innovation and scalability that will inevitably relieve pressure on your business.
About thē Call Center Corporation
thē Call Center Corporation, a Bederman company, offers call center technology solutions. One of a group of subsidiaries owned by thē Corporation, and created to fill the gap between call center software providers and customer needs in the call center market, thē Call Center Corporation is a new kind of call center solutions provider. thē Call Center Corporation recognizes customer requirements, suggests solutions from a portfolio of only highly rated products, and helps customers implement technology to improve efficiency, effectiveness and return on investment.
*LEGAL ADVERTISEMENT: The hiring of an attorney is an important decision and should not be based on advertising. Call for free information and background. No legal advice or promise of representation is made herein. Only licensed to practice law in Florida.
*Mr. Meier's presentation is not an endorsement of Voice One or thē Call Center Corporations' products and should not be construed as such.