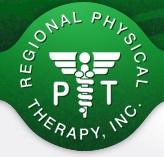 For people who just want to live healthier lives, Regional [PT] wants to provide them with education they need.
Midwest City, OK (PRWEB) June 17, 2013
Physical therapy (PT) has increasingly become known as an effective way of helping people maintain healthy lives – PT is often sought out for its ability to encourage the body to heal itself naturally (1). But for those who seek PT simply to improve their overall health, insurance standards today have limited their options. In response to insurance restrictions, Regional Physical Therapy is offering a series of community education classes to teach the public simple exercises to better cope with pain.
The general public is largely unable to visit a physical therapist without the referral of a physician – and in many cases, referrals are only administered following severe injury or surgery. Direct access, the term used in the insurance industry indicating that a person has the right to have access to PT without a doctor's referral, is currently only available in certain jurisdictions – and for those without direct access, their pursuit of physical fitness can be severely hampered.
To better provide relief to those otherwise unable to receive the preventative healthcare they seek, Regional PT decided to offer its community free educational classes over the course of six months. Regional PT recently completed two classes which covered managing arthritis; the next two lectures will address dealing with chronic back pain. Guests will be taught simple exercises to better cope with their daily pain in a natural way. Regional PT owner/CEO, Vicki Buchanan will continue to lead the lectures – the next two classes will be held at Regional PT'S two locations:
•11704 South Western, Oklahoma City
•9309 East Reno Avenue, Midwest City, OK 73130
Buchanan says that the approaching U.S. healthcare reform, known as the Affordable Care Act (ACA), will not address a major issue – options for those striving to boost their general well-being. Because of this void, Buchanan feels healthcare providers have a duty to contribute to the community in which they reside.
"For people who just want to live healthier lives, Regional [PT] wants to provide them with education they need," said Buchanan. "We want to help those that would otherwise be unable to receive treatment."
In addition to its educational classes, Regional PT offers services which include manual and aquatic therapy, on-site physical therapy, and massage services. Regional PT therapists have over 50 years of combined experience, and offer individualized treatment plans.
Refreshments will be served at the classes and reservations are required as seating is limited. To reserve a seat, visit Regional PT online at http://www.regionalpt.com.
About Regional Physical Therapy, Inc.:
Based in Midwest City, Oklahoma, Regional Physical Therapy, with over 50 years of combined experience, treats patients with tailored, comprehensive treatment plans which are designed to fit individual needs. Regional Physical Therapy was founded in 1993 by owner Vicki Buchanan, who attended the University of Oklahoma Health Sciences Center and graduated with a degree in Physical Therapy. Dedicated to the late co-founder Bruce Hawkins, the Bruce Hawkins Scholarship award was established by Regional Physical Therapy, Inc., in 2009 to give back to the profession that Bruce was dedicated to advancing. The Bruce Hawkins Scholarship has been awarded to Oklahoma University students who show outstanding leadership characteristics and embody the spirit of dedication to the profession of physical therapy. Regional Physical Therapy uses the team approach to help patients regain lost function, with the purpose of providing high-quality physical therapy services to the community. For more information, visit http://www.regionalpt.com.
1.Rodriguez, Diana. "Physical Therapy for Pain Management." EverydayHealth.com. AOL, n.d. Web. 04 June 2013.