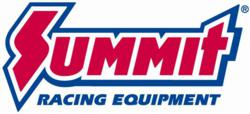 Tallmadge, OH (PRWEB) June 19, 2013
The non-corrosive, non-flammable, non-toxic, biodegradable solution that removes rust without damaging paint, chrome, plastic, rubber, or skin.
Metal Rescue is a water-based, immersion-bath solution. Fill an appropriately sized plastic container with Metal Rescue and drop in the rusty part(s)—no scrubbing or brushing required. The only condition required is a consistent temperature of 68° F or higher.
Depending on the extent of the corrosion, the de-rusting process can from one to 24 hours; average soak time is four to eight hours. What you get is a completely clean part, ready for use after a quick rinse under the water faucet. Metal Rescue will leave a slightly dull appearance depending on the metal surface, amount of rust, and how long the rust was present.
Metal Rescue is safe for use on painted, anodized, and powdercoated parts. Metal Rescue can also be used on oxidized chrome, aluminum, copper, brass, nickel, and silver as long as you carefully monitor the immersion time to avoid damage.
Metal Rescue can be reused until the solution turns dark and stops working, indicating is has been saturated with rust and can be poured down the drain. If there is any grease, oil, or other chemicals in the solution, Metal Rescue must be disposed of at a proper recycling facility.
PART NUMBERS
APP-1812290497 1 quart
APP-1812290487 1 gallon
APP-0510570295 5 gallons
Summit Racing Equipment
SummitRacing.com
1-800-230-3030