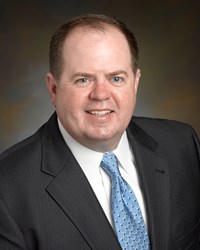 Denver, Pa. (PRWEB) June 19, 2013
High Concrete Group LLC, an affiliate of High Industries Inc., today announced it has named John J. Seroky to serve as the company's president.
Prior to joining High Concrete Group, Seroky served as a general manager of Otis Elevator's U.S. Southern Region, based in Atlanta. Seroky led sales and operations for business lines including construction, modernization, repair, and maintenance. He also served as regional sales manager for Southeast U.S. and Caribbean. Prior to Otis Elevator, he held leadership positions at Kone Elevator.
Seroky holds an MBA from the Hough Graduate School of Business at the University of Florida with a focus on finance, economics, and marketing. He also earned a BA in economics from the University of Florida.
"J. is a proven leader and team builder," said Jeffrey Sterner, president and chief operating officer of High Industries Inc. "We're very pleased to have him join our team."
An Army veteran, Seroky volunteers with Disabled American Veterans, Junior Achievement, and the Down Syndrome Association.
About High Concrete Group
Headquartered in Denver, Pa., and employing more than 500 co-workers, High Concrete Group has provided architectural and structural precast components for more than 5,000 buildings and parking structures since 1957. The company is found on Engineering News Record's list of the Top 600 Specialty Contractors. High Concrete Group has production facilities in Denver, Pa. and Springboro, Ohio. The company also operates High Concrete Accessories, a Denver, Pa.-based national precasting embedment supplier.