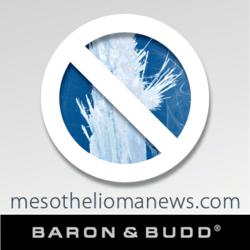 Dallas, TX (PRWEB) June 18, 2013
Baron and Budd mesothelioma attorneys are saluting Janelle Bedel, a young mesothelioma patient whose courage has mustered far-reaching influence.
"Janelle's battle against mesothelioma is an inspiration," said the mesothelioma lawyers at Baron and Budd. "Her global impact on mesothelioma awareness shows how one person can make a difference."
According to the Asbestos Disease Awareness Organization (ADAO), a worldwide Facebook movement has flourished since the 37-year-old Indiana native's initial diagnosis of stage 2 pleural malignant mesothelioma (PMM) in April 2007. Last week when news spread that she was entering hospice, thousands switched their profile photo to a "Wonder Woman" insignia designed in her honor. Her hometown mayor declared June 6 "Wonder Woman" Day in reference to the nickname Bedel's family gave her; Rushville, Ind., also designates September 26 as "Asbestos Awareness Day" in sync with national annual observance (ADAO, "Rushville Mayor Appoints June 6th as Janelle Bedel "Wonder Woman" Day," June 4, 2013: http://www.asbestosdiseaseawareness.org/archives/21935).
Bedel was 31 years old when sudden shortness of breath led to a surprising diagnosis of advancing pleural mesothelioma, a rare and vicious cancer linked only to previous asbestos exposure and more typically occurring in men over 65. Within weeks she went from living a vibrant existence to fighting for a mere trace of one. But she found deep reserves of courage, making up her mind to use a personal tragedy to inform others about asbestos and its deadly retaliation—mesothelioma (Rushville Republican, "Community rallies around "Wonder Woman": Janelle Bedel continues to battle Mesothelioma," June 6, 2013: http://rushvillerepublican.com/local/x1076949164/Community-rallies-around-Wonder-Woman-follow-up).
Besides raising awareness about her illness, 'Wonder Woman' has raised her voice against asbestos, calling for the United States and Congress to ban the importation and use of the toxic mineral while informing her expanding fan base that asbestos is still legal in the U.S. (Asbestos Disease Awareness Organization/ADAO, "Rushville Mayor Appoints June 6th as Janelle Bedel "Wonder Woman" Day," June 4, 2013: http://www.asbestosdiseaseawareness.org/archives/21935).
About Baron and Budd, PC
Baron and Budd's mesothelioma attorneys have held the front line on behalf of mesothelioma patients for more than 35 years. The firm was founded in 1977 and has been recognized for prevailing in some of the largest victories on record, including last year's $48 million verdict for a California mesothelioma patient and his family against Union Carbide, a subsidiary of Dow Chemical (Bobbie Izell, et al. v. Union Carbide Corp., et al., Los Angeles County, Case No. 4674). The award was the largest of its kind in 2012 and garnered recognition among the National Law Journal's 2012 "Top 100 Verdicts." Call 866.855.1229 (day or night) or visit: http://www.mesotheliomanews.com.