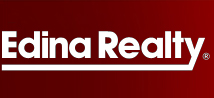 The home's long list of features and my technological expertise helped sell this one fast
Blaine, MN (PRWEB) June 18, 2013
Edina Realty's #1 Blaine homes for sale agent Kris Lindahl recently sold another home for sale in Blaine MN. This home features four bedrooms, four bathrooms, and a three-car garage. The home also features more than 2200 square feet of living space and a healthy .41 acres of land. "The home's long list of features and my technological expertise helped sell this one fast," Lindahl said. Built in 2001 at 10868 Able Street NE, this home sold for $199,900.
This beautiful single-family home in a convenient Blaine location features three spacious bedrooms and large private master bedroom. There's new carpet throughout the home, fresh paint, light fixtures, closets and shelving, and a re-sealed driveway. "Blaine is a great place to live for some of the best schools, healthcare facilities, entertainment venues and dining options," Lindahl said, and continued, "And I'm the #1 agent for Blaine homes for sale."
Lindahl's combined use of technology and an advanced market knowledge has made him one of the most sought out agents in the nation. The experienced Blaine homes for sale agent has created reliable resources for both buyers and sellers including the Blaine Homes For Sale website that buyers can use to find all of the best properties available in the high-demand city. "I provide the best resources because I believe a well-informed buyer and seller make for a healthier, more trustworthy real estate market," Lindahl said.
For more information call Kris and his team at (763) 280-8498 or visit the Blaine Homes For Sale website to check out the best properties now.