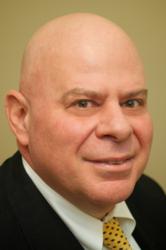 "It is an honor to be selected for this award by my peers two years in a row."
Westwood, NJ (PRWEB) June 25, 2013
Dr. Michael Macri of the Macri MD Liposuction and Laser Center of NJ has been voted Bergen County, New Jersey's "Top Doctor" in the May 2013 Edition of (201) Magazine. Key Professional Media a leading researcher and publisher of Super Doctors asked doctors in Bergen to nominate one or more colleagues (excluding themselves) in the county they would choose in seeking medical/surgical care. The Super Doctor research team investigated further and searched for exceptional doctors to complement the results. Candidates were evaluated on indicators of peer recognition and professional achievement.
Doctors were grouped in 39 specialties. Professionals with the highest scores from each grouping were invited to serve on a blue ribbon panel and asked to evaluate the candidates in their specialty. Finally, doctors who acquired the highest total points from the surveys, research and blue ribbon panel review were selected for inclusion in Bergen Top Doctors.
Michael V. Macri, MD who was also voted #1 Cosmetic Surgeon in Bergen County, NJ by The Record newspaper Reader's Poll, is the owner and Medical Director of Macri MD Liposuction & Laser Center of NJ, the authoritative resource for Liposuction surgery near Paramus, New Jersey.
Located at 10 Fairview Avenue in Westwood, N.J. , Macri MD Liposuction & Laser Center of NJ specializes in all types of liposuction and high-definition liposculpting, in particular Tumescent Liposuction which allows the patient to undergo the procedure in his office surgical suite with only local anesthesia and two days of down time.
Highly respected for his artistic sense in sculpting his patients to their proper proportions, Dr. Macri creates the best overall outcome for each individual, effectively treating both large and small areas.
"It is an honor to be selected for this award by my peers two years in a row."
Macri MD Liposuction & Laser Center of NJ also offers all of the latest medically and surgically based cosmetic enhancements for facial and body rejuvenation including Botox/Dysport, Fractionated CO2 Laser Skin Resurfacing, Non-Surgical Facelift, Laser Volume Lift, IPL Photo-Facial, Dermal Fillers, Fat Transfer, Laser Skin Tightening and Laser Hair Removal.
All patient consultations are complimentary and performed by Dr. Macri in a one-on-one setting ensuring patients find all services outstanding, upscale and affordable.
To learn more about services offered at Macri MD Liposuction & Laser Center of NJ, visit http://mymdaesthetics.com/.
About Dr. Michael Macri:
Dr. Michael Macri became interested in cosmetic enhancements in 2002 when Botox was FDA approved. He received his medical degree from the Chicago Medical School, and completed residencies in General Surgery at Lenox Hill Hospital in New York City and the University of Massachusetts Medical Center in Worcester, MA. He was part of an elite trauma team where he served as Chief Resident. He was an Emergency Physician at Pascack Valley Hospital (Westwood, NJ), Englewood Hospital (Englewood, NJ), and Holy Name Hospital (Teaneck, NJ) for six years.