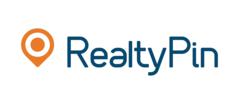 Los Angeles, California (PRWEB) June 18, 2013
The team at Realtypin.com – a website that analyzes real estate news and developments – says that the housing market isn't the only thing getting better these days. So, too, is the job market. In fact, they say the nation's recent housing gains are directly responsible for the strides that the job market is currently making.
Specifically, sales of existing homes hit a three-year high in May. Right now, the number of existing home sales is currently on a pace to exceed five million by the time 2013 is finished – which would mark the biggest gain since tax incentives spurred buying back in 2009. More importantly, though, major improvements like these have led more builders to start breaking ground on new homes.
"The building is what's really responsible for the job gains," explains James Paffrath, the co-owner of Realtypin.com. "When you build a home, you're not just giving a job to a construction crew. You're also providing more opportunities for people who work at lumber companies, banks, and furniture stores."
It's estimated that the buyer of a brand new home will spend $7,400 on the home within two years of buying it – and that figure doesn't include moving expenses. Instead, that money is used to pay for things like appliances and furniture. That figure is almost twice as much as buyers of existing homes spend.
"We love to see small businesses benefiting from the housing market," says Paffrath. "After all, many of the companies involved in outfitting a new home are mom-and-pop businesses that can definitely use the boost!"
Overall, the U.S. economy added 175,000 jobs in May, which was actually more than experts had predicted. While not all of those jobs are related to the housing industry, home building is currently responsible for 20% of GDP growth over the last six quarters.
"The resurgence of the housing market simply can't be ignored," says Paffrath. "The better things look on the housing front, the better they start to look overall. We've waited a long time for this, and it's finally happening."
For more housing market news and analysis, log onto http://realtypin.com.