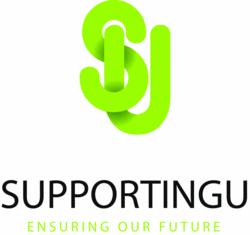 the estimated cost saving to Local Authority Air Quality budgets is in excess of £7 million
(PRWEB UK) 20 June 2013
SupportingU one of the UK's leading Air Quality Monitoring companies has today (Thursday June 20th 2013) purchased the rights to manufacture and distribute ML & CM analyser spare parts from Casella Measurement, securing the continued operation of ML & CM Analyser equipment and removing any need to unnecessarily replace existing air quality analysers with new equipment.
SupportingU are now the global manufacturer and distributor for all Monitor Labs and Casella Monitor spare parts and production will take place from a dedicated facility within their UK Headquarters in St Albans, Herts. Current users of these Air Quality analysers are therefore safe in the knowledge that all parts will be produced using the original drawings, tooling and test procedures to the same quality standards set out by Casella Measurement and as used in the type approved analysers. The range of air quality monitors that will benefit from this deal are the
CM2010 Ozone Analyser
CM2030 Carbon Dioxide Analyser
CM2041 Nitrogen Oxides Analyser
CM2050 Sulphur Dioxide Analyser
ML 8800 and ML 9800 Gas Analysers
"We are acutely aware of the extensive capital investment made by many local authorities into the Casella Measurement range of equipment," said David Mackay, MD SupportingU. "Casella analysers are some of the most widely used air quality monitors throughout the country being both MCertified and approved for use within the AURN, which is why we were so keen to ensure their future operation."
"Some air quality service providers have suggested that the ML range of equipment is obsolete," said David "but by investing in this new venture, SupportingU have guaranteed the future of Monitor Labs air quality monitoring equipment which means that customers should not need to replace their existing equipment for many years to come."
With approximately 1000 ML analysers currently in use within the UK, the estimated cost saving to Local Authorities is in excess of £7 million.
Notes for Editors:
1. For further information please contact David Mackay MD SupportingU on 01727 871 801 or email david(at)supportingu(dot)co(dot)uk
2. SupportingU specialise in air quality monitoring offering service & maintenance of equipment, air quality data management, local site operation and now the manufacture and distribution of spare parts.
3. SupportingU are celebrating ten years of business in the air quality monitoring industry.