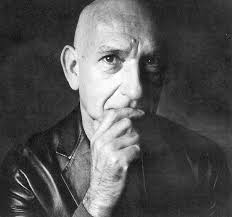 Baby Boomers are taking a novel approach to their lives after leaving the workforce.
Hollywood, CA (PRWEB) June 17, 2013
The producers of Outlook Ben Kingsley public television are pleased to announce a new series of reports highlighting how the retiring Baby Boomer generation is taking on new adventures in their lives after the workforce.
The Outlook with Ben Kingsley TV show is talking to new retirees about their plans for retirement and how these plans will impact the travel industry. These plans also mean that retirees are becoming more aggressive with investments to allow them to continue to grow their wealth long into their golden years.
Many retirees are planning trips to exotic locales that offer a cultural element to tourism, giving these new retirees a way to satisfy a desire to constantly enrich the mind. As people consider more expensive retirement plans that often include overseas travel, they are also looking for new investment strategies to help them live the life they dream of. In these new reports, audiences will see how alternative investment strategies are changing the calculus for Baby Boomer retirees.
The producers of Outlook will distribute the new report in July. Check local listings for air times on public television and PBS affiliates in individual markets. For more information the producers can be contacted via the official website for the show at outlooktelevision.com.