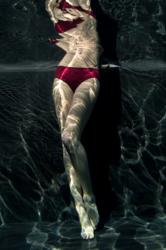 "Women care what they wear," says Susan Beischel, designer and founder of skin. "They are savvy to chemicals in their clothing and have turned to skin for organic underwear that is sexy, fashionable, and so soft it feels like wearing nothing at all."
New York, NY (PRWEB) June 19, 2013
The organic intimate apparel business is steadily gaining momentum among women who want to avoid hazardous chemicals and toxins in their clothing. Organic underwear has become a staple in many consumers' wardrobes and it is apparent with Skin's retail sales. The organic line recently sold out at the luxury online retailer Net-a-Porter in its first two days. Bloomingdale's, Barneys, Saks Fifth Avenue, and Neiman Marcus have seen a similar sales reaction to Skin's organic underwear line.
It came as no surprise to Susan Beischel, the founder of the cotton lingerie brand Skin. "Women care what they wear," says Beischel. "They are savvy to chemicals in their clothing and have turned to Skin for organic underwear that is sexy, fashionable, and so soft it feels like wearing nothing at all."
"Lingerie should first be for the wearer. I designed Skin for the woman who wants to live a very complete life. She is aware of the difference between organic and traditional fabrics and how they impact her and the world," says Beischel. Skin's organic line consists of five styles, thong, boy short, bikini, tank top, and camisole.
Skin's Beischel has long embraced the organic lifestyle. The former Neiman Marcus executive buys certified organic yarn from small suppliers in Peru and Skin makes their own fabrics. It is this commitment to organic as well as to a high fashion approach that has made Skin fans out of celebrities such as Oprah, Angelina Jolie, Halle Berry and fashion editor Carine Roitfield.
Approximately 60 percent of all of the Skin's collections are made using organically grown cotton and all styles are produced in a network of small factories in Peru practicing ethical wage and fair trade policies. Skin products are made from pure fabrics, notably superfine Peruvian pima cotton and alpaca yarn, and uses low impact dyes.
Some of the most recognizable global fashion brands understand the importance of toxin-free apparel following the release of Greenpeace's "Toxic Threads" report released on November 20, 2012. The report found residues of a variety of hazardous chemicals in clothing made by 20 global fashion brands. Since the report was made public, 14 brands have made detox commitments. According to a Greenpeace press release issued from Amsterdam on January 22, 2013, Victoria's Secret, the Limited Inc.-owned lingerie brand follows in the footsteps of Mango and Zara, who have committed to the elimination of all hazardous chemicals from their production process by 2020.
About Skin
Skin is a luxury brand of soft pima and organic cotton casual wear and intimate apparel for the modern woman who wants sophisticated, comfortable and versatile clothing to take her from morning to night. It is the brainchild of founder and Owner/Creative Director Susan Beischel, who lives and breathes the healthy living philosophy that her brand embodies.
Starting in 2003 as an intimate apparel collection of the softest cotton undies, tanks, tees, nightgowns and robes, Skin has since grown to encompass ready-to-wear, offering purist, second-skin day-to-night wardrobe essentials designed to be layered together.
The designer's sumptuous and, above all, comfortable creations have made their way into the wardrobes of a number of high profile powerful women. This year, Beischel was inducted into the CFDA (Council of Fashion Designers).