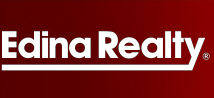 This will breed confidence in homeowners
Blaine, MN (PRWEB) June 18, 2013
As the real estate market improves more and more homeowners are no longer upside down on their home mortgage. To help Blaine homeowners find out if they are indeed no longer underwater Kris Lindahl of Edina Realty has created the Minnesota Equity Calculator. "Homeowners can use this website to get a quick reading on their equity status," Lindahl said, and continued, "This will breed confidence in homeowners."
The website allows homeowners to enter a few pieces of information and receive a real-time email containing an estimate on how much equity they have. "This information comes to homeowners without having to sign a contract or give up any private information," Lindahl said, and continued, "This has grown into a seller's market and the time is now to find equity."
"The time is now to sell," Lindahl said, and continued, "And this website will help homeowners determine if they can do it with confidence." Lindahl's coveted approach to real estate combining technological expertise, the internet, and an advanced market knowledge has made him one of the most trusted voices in real estate. "I work hard to provide sellers with reliable resources that give them the necessary tools for success," Lindahl said.
Call Kris and his team now for more information at (763) 280-7349 and visit the Minnesota Equity Calculator website to find out how much equity you have in your home.