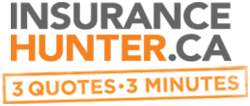 A child is three and half times more likely to suffer a head injury in a car accident when using an adult seat belt instead of a booster seat.
Calgary, AB (PRWEB) June 18, 2013
As we approach summer driving season, the roads become busier with families on road trips. Making sure everyone arrives safely at their destination is top-of-mind for parents, especially for those travelling with children. But in Alberta, booster seats are still not required by law, which may be inadvertently putting the safety of children at risk in the car.
However, an InsuranceHunter.ca survey revealed the majority (74 per cent) of Alberta parents agree booster seats should be mandatory in the province. Hosted on the Angus Reid Forum, the survey is an online study of Alberta and Ontario parents whose children are between four and 14 years.
"When setting out on road trips, nothing matters more to me than the safety of a child," says Gail Robertson, Road Safety Ambassador, InsuranceHunter.ca. "This also rings true for the Albertan parents in our survey who support doing what's best to protect their children, regardless of the law."
The support from parents makes sense—the safety benefits have been researched and proven. In fact, the Alberta Occupant Restraint Program reported that a child is three and half times more likely to suffer a head injury in a car accident when using an adult seat belt instead of a booster seat.
While it's important to have booster seat laws in place, the reality is that some parents are breaking the law by not using booster seats, even when legally required to do so. For example, in Ontario, the InsuranceHunter.ca survey revealed that one-third (33%) of parents polled who carpool report that the children they transport fit the requirements for travelling in a booster seat, yet despite it being the law, almost one-fifth (15%) reveal they do not always use one or are unsure whether they should.
InsuranceHunter.ca recommends parents research the need for, and use of, booster seats regardless of the laws in their province. The following websites offer guidance and tips that could save lives:
Insurance Hunter: Top Five Car Seats for Children
Alberta Occupant Restraint Program
Calgary Police
Parachute Canada Booster Seat Safety Video
Transport Canada
As we gear up for summer road trip season with more and more drivers on the road, researching the right regulations and guidelines, as well as following booster seat manufacturer's instructions, will help ensure safe travels.
About the InsuranceHunter.ca School Zone Safety Survey
From September 6 -13, 2012, the Angus Reid Forum conducted an online survey on behalf of InsuranceHunter.ca among a randomly selected group of 589 Alberta parents/step-parents and 749 Ontario parents/step-parents − all of whom have children in their household between four and 14 years who attend public or private school and either walk or are driven to school.
About InsuranceHunter.ca
InsuranceHunter.ca is a hassle-free, online insurance comparison website which provides comparative quotes for auto insurance, home insurance and travel insurance for residents of Ontario and Alberta. By offering a simple, convenient, quick way to obtain insurance quotes, coupled with personal follow up from a qualified insurance broker, InsuranceHunter.ca ensures customers get the best insurance coverage at the best rate. For further information, visit http://www.InsuranceHunter.ca.