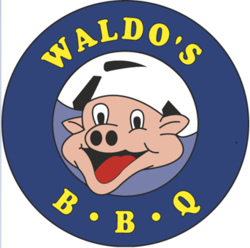 Waldo's will be donating 100% of their sales.
(PRWEB) June 17, 2013
On May 19, 2013, two of our local first responders, Phoenix Police Officer Daryl Raetz and Phoenix firefighter Brad Harper, tragically lost their lives in pursuit of their duties, within twelve hours of each other.
The 100 Club of Arizona, as always, was there to assist the families of these two fallen heroes within 24 hours.
Waldo's BBQ and Catering, a local, family-owned BBQ restaurant chain since 1993, is proud to kick off the opening of their new drive-thru and express concept, Pig N Out. Waldo's will be donating 100% of their sales for the day during the Grand Opening Celebration on Wednesday, June 19th 2013, exactly one month after these terrible events, to the 100 Club of Arizona in contribution to this worthy cause. One may go out to their store at 9706 North 7th Street anytime between 10 a.m. and 8 p.m. that day to both support a worthy cause and try some of the best mesquite-smoked BBQ in Arizona.