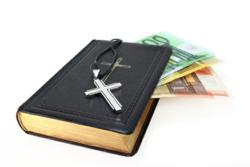 with CrowdfundingMissionTrips.com missionaries can use the power of the internet and social media to fuel their fund raising efforts
(PRWEB) June 18, 2013
"Harnessing the power of crowd funding for good is what CrowdfundingMissionTrips.com is all about", says Robert Dobyns, founder & CEO of Conzortia Business Funding, Inc., the website's owner. "We are dedicated to making a difference in the lives of unsaved individuals & their families and in the lives of those who feel called to reach out to the lost."
CrowdfundingMissionTrips.com allows Christians who need to raise funding for an upcoming mission trip to post their fundraising project on the website and permits friends, relatives and other individuals to help fund their mission trip by donating money.
"Caring individuals often find themselves called to help in reaching out to the lost by building a Christian orphanage or assisting in a third world country with Christian medical clinics or emergency relief efforts, but may not be financially able to "go" as they are led by Christ. Transportation costs, housing, food and other necessities are quite often expensive, totaling thousands of dollars. Having a means to raise funding for such noble causes has been very limited in the past, usually to face-to-face interactions or letters to acquaintances. Now with CrowdfundingMissionTrips.com missionaries can use the power of the internet and social media to fuel their fund raising efforts.", Dobyns stated. "It is absolutely free to list on the site."
To list a mission trip project on the site or to make a donation to mission projects, visit http://www.CrowdfundingMissionTrips.com