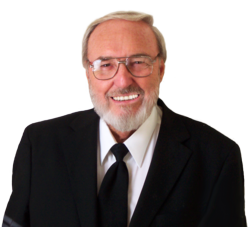 This is no joke. With this program it's possible to stop all wars in six months
Abilene, Texas (PRWEB) June 27, 2013
As war drums beat, and international tensions rise, one man says he has a simple plan to ease tensions, stop the wars and bring peace. "It's possible to stop all wars,", said Yisrayl Hawkins in a recent public educational seminar. "Yes, with a short education in how to proceed, it's possible to get all nations to lay down their arms, and to solve all their differences by the set laws that will be provided for them, in my program."
"This is no joke. With this program, it's possible to stop all wars in six months," says Yisrayl Hawkins, the author of the Peaceful Solution Character Education Program.
Yisrayl Hawkins, a 79-year-old author and scholar who dedicates 13 hours a day says peace for all nations could be achieved in six months with the Peaceful Solution Character Education Program. When asked how sure he is this would succeed in bringing peace he says, "No if, ands, or buts; this program works."
Hawkins says this program has been proven to work in schools, prisons, the workplace, homes, after-school centers, day cares, summer camps, rehab centers and apartment complexes. He says it works on any scale, large or small.
When asked about world peace, Yisrayl Hawkins says the nations are only fighting because they have only been trained in fighting. He explained that just a quick course in the how's and why's of a Peaceful Solution and they are able to see that they, and their enemies, will prosper in following these set laws.
Hawkins said, "We have, at this time, workers who can travel to any nation and teach the leaders how to bring peace within that nation."
Hawkins says, "If the armies were taught this quick course, they could be used to go into and teach, not fight, but teach their enemies. In a short time, their enemies would be working with them to solve others' fighting problems."
What is it about this course that makes it work so well?
Hawkins said this course shows a person how he or she will benefit in peace and how each one is a loser in aggressive force.
How sure is Hawkins this program will work among the nations? "100%", he said.
For more information, please visit http://www.stopallwars.org.
About Us –
Pioneered by President Yisrayl Hawkins, in 1994 The Peaceful Solution Character Education Incorporated began with a group of concerned parents and teachers whose keen observations led them to realize that positive character development was rapidly deteriorating in our society. Their concern prompted them to proactively embark on a mission to stop the decline and bring back positive character behaviors to society.
In 2004 The Peaceful Solution Character Education Program, authored by President Yisrayl Hawkins was successfully introduced in the United States and nine other countries.
Since that time, the program has been successfully implemented in schools, prison systems, after school programs, daycare centers, apartment complex, businesses, non-profit organizations and in the home.
Media Contact:
Rebekah Mathews or Eugenia Schoenheinz
888-613-9494