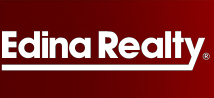 All the information they need is now in one spot
Osseo, MN (PRWEB) June 18, 2013
Edina Realty's #1 Osseo short sale expert Kris Lindahl has released a new resource for Osseo homeowners to rely on for updated short sale information. "I want to give homeowners a resource they can turn to when considering whether or not the short sale process is right for them to sell their home," Lindahl said. The experienced Osseo agent created the Minnesota short sale calculator website to provide homeowners with a one-stop shop for all short sale information.
The website allows homeowners to enter a few pieces of information and receive a real-time email that includes an estimated value on their home. "This is the type of information that homeowners need to be confident in their chances at success," Lindahl said, and continued, "All the information they need is now in one spot." The website also provides information on credit implications and tax consequences as well as a video series answering frequently asked questions.
Lindahl's coveted approach to real estate combines technological expertise and advanced market knowledge to provide the best resources for both buyers and sellers in this market. "If you're looking to sell your home and considering the short sale process I'm the agent you want," Lindahl said, and continued, "With the resources that I provide I guarantee success for my clients."
For more information call Kris and his team at (763) 447-3925 and visit the Minnesota Short Sale Calculator website to get an estimated value on your home and find updated market information.