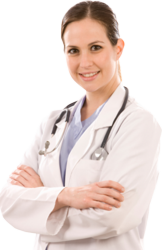 Most people are over-consuming nutrients that should be eaten in moderation and under-consuming fiber, vitamins and minerals - the health promoting nutrients that we should be getting more of every day.
Halifax, NS (PRWEB) June 25, 2013
For close to a decade, Noviden Technologies Inc, the innovators behind MealEasy has been working with Nutritionists, Dietitians and Health Coaches to provide Americans with an effective online meal planning software.
Noviden Technologies is now pleased to offer a new customized program designed for health professionals called MealEasy Professional. The online meal planning program can be used by health professionals and clinics to provide clients and patients with nutritional monitoring and effective meal management. Eating to lose weight has never been easier.
According to a recent statement by the American Medical Association obesity is a recognized disease requiring treatment. Preventing childhood obesity and reducing the risk for childhood diabetes is top of mind for health professionals addressing the obesity epidemic. The key to weight loss and weight control is proper diet and MealEasy Professional can help health professionals raise awareness and select correct portion size and calorie levels for clients' weekly meal plans.
MealEasy Professional is an invaluable tool, putting health clinics at a distinct advantage. Health professionals work directly with clients by helping them reach their health goals, contributing to better awareness of eating nutritional meals for better health and providing personalized client care.
Health Professionals can sign up for the interactive meal planning website and create an administrative site for their practice, enabling professionals to personalize their clients' weekly meal plans to meet dietary needs.
Each MealEasy meal has been personally designed by Noviden's Executive Chef Paul Routhier with expert advice from nutritionists, dietitians and health coaches. All recipes are scrutinized in the MealEasy test kitchens to ensure the highest quality and great taste.
MealEasy Professional provides nutritional facts for each recipe and meal combination based on USFDA guidelines, which include close to 7000 food items. Nutrient values are displayed such as calories, fat, sodium and % daily value, and ingredients can be selected to exclude certain foods or food groups clients don't like or are unable to eat due to dietary restrictions. Smart shopping lists are generated to include all items needed to prepare the recipes and are organized by grocery aisle for easy navigation at the store. YouTube videos provide detailed instructions on how to prepare fresh, fast and easy meals.
MealEasy is a revolutionary way of losing weight by eating fresh, healthy meals at home.