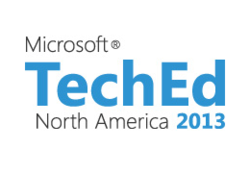 The response to RDM was very positive, and we made some great new friends and partners
Montreal, Quebec (PRWEB) June 19, 2013
Devolutions, Inc., the creator of Remote Desktop Manager (RDM) and Password Vault Manager (PVM), has wrapped up a successful exhibit at Microsoft's TechEd 2013 in New Orleans. This is the second consecutive year that the Canadian-based enterprise software company was invited by Microsoft to exhibit at the premiere technology conference.
During the conference, which was held on June 3-6, the Devolutions team demonstrated its suite of solutions – including the current RDM 8.0 with its completely redesigned and customizable UI and a preview of the new RDM 9.0 -- to more than 500 IT pros. They also handed out 2500 pairs of next generation ear phones to thank visitors and members of the Devolutions community for their support, and to connect with new IT pros from around the world.
"After last year's incredibly successful experience in Orlando, we frankly weren't sure if it could possibly be topped this year," commented Devolutions' founder and CEO David Hervieux, who led a team to New Orleans that included technical, product and sales experts. "However, our high expectations were exceeded almost immediately. The response to RDM was very positive, and we made some great new friends and partners including the great team at Thycotic Software. And of course, we were able to connect with members of the Devolutions community, who shared their valuable feedback and ideas. We're always listening to our community, and focus exclusively on building solutions that make their lives simpler, safer and more productive."
Added Mr. Hervieux: "I know we've said this before, but I don't know how we'll be able to top this next year in Houston. However, Microsoft continues to do a spectacular job putting the conference together, and while our expectations are very high, we won't be surprised if next year turns out to be an even more successful experience!"
Held annually, TechEd is Microsoft's premiere technology conference for IT pros and developers worldwide, and features seminars, workshops, labs, certification testing, keynote events, networking opportunities and more.
For more information or media inquiries, contact Maxime Trottier, Marketing Director, at (450) 935-0608 or mtrottier(at)devolutions(dot)net.
About Devolutions
Established in 2004, Devolutions is a Canadian-based company located near Montreal,
Quebec. The firm currently has over 200,000 users in more than 90 countries, and is on a mission to develop innovative enterprise software that helps users cost-effectively, simply and effectively achieve their network management, password management, credentials management and security goals. The firm is also committed to providing exceptional technical support, ensuring an excellent user experience that exceeds expectations, and delivering high performance with superior quality. The firm's current roster of solutions includes Remote Desktop Manager, Password Vault Manager, Remote Desktop Manager Online and Remote Desktop Manager Server.
Learn more at http://devolutions.net.