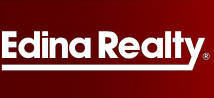 I want sellers to have confidence in their decisions
Plymouth, MN (PRWEB) June 18, 2013
Kris Lindahl of Edina Realty has created and released a website for Plymouth homeowners to use when considering using the short sale process to sell their home. As Edina Realty's #1 Plymouth short sale expert Lindahl has become one of the most trusted voices in all-things real estate. "I want sellers to have confidence in their decisions," Lindahl said, and continued, "And this website will be a reliable source for that confidence. The Minnesota Short Sale Calculator website provides updated market information.
The website also allows homeowners to enter a few pieces of information and receive a real-time email back that includes an estimated value on their home. "Many homeowners are surprised by these estimates as the real estate market continues to improve," Lindahl said, and continued, "And they get this information without having to sign a contract or lose any private information." The website also includes detailed pages on tax consequences and credit implications as well as a video series answering frequently asked questions.
Lindahl's coveted approach to real estate combines technological expertise, advanced market knowledge, and an unrivaled dedication to client service. "I provide the most reliable resources on the market so that my clients and the general public will have guaranteed success." Most of the information on the website was previously known only to real estate professionals, but "it's time to put the power back into homeowners' hands," Lindahl said.
Call Kris and his team now for more information at (763) 447-3925 and visit the Minnesota Short Sale Calculator website to get an estimated value on your home.