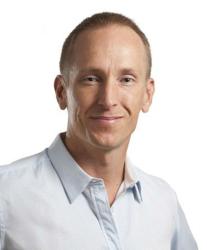 Set some goals for your brand in order for it to launch into the social media stratosphere."
(PRWEB) June 20, 2013
Businesses which are failing to be savvy where social media is concerned may find themselves being swept up in the tidal wave of competition, warns Australia's leading business coach Casey Gollan whose Tip Sheet Social Media Marketing: 50 Tips Collected from the Top Blogs is available now for public reading.
Gollan's advice for businesses is to listen to the social media pros. This is because these individuals have been working and campaigning with social media since its onset and they, more than most PR pros around, are aware of the best methods brands can use to build a successful online presence.
These social media pros range from actual media sites such as Social Media Examiner to the powerhouse individual experts like Heidi Cohen.
Gollan advises: "If you listen to these pros at all, then you are in good hands and will be ready to tackle your company's social media campaigns with confidence. For myself, I'm interested in giving people a leg up on the competition and I can do that thanks to a list of social media tips I've gathered from the top blogs around the world."
The advice ranges from sharing exclusive content on Facebook and Twitter profiles to make followers feel 'special', to ensuring companies engage with their customers rather than products or services on Twitter.
Fifteen of the Social Media Marketing Blog Tips featured in Gollan's latest news bulletin are:

Always aim to build loyalty through social media networks - even with consumers who have not yet purchased (Eileen Bernardo of Social Mouths)
Create a "Deal of the Day" account on Twitter for the brand (Heidi Cohen)
Use the Commun.it app to engage more with Twitter users who have recently interacted with the company brand (Ann Smarty of Small Biz Trends)
Establish a presence as an industry leader by writing guest posts on news sites and blogs (Krista Neher Inc)
The best time for businesses to post on Facebook is between 6:30 am to 8:30 am and the worst times are Friday evenings and on weekends (Danielle Cormier of Constant Contact)
Don't become obsessed about getting more followers, become zealous about building the company's community instead (Lisa Larkin of The Huffington Post)
Avoid self-promotion on social networks. It often comes across as spammy and dis-interesting to followers (Anny Solway of Raven Tools)
Use Foursquare to promote local business for free (Adam Wise of Thrive Hive Marketing)
Don't spread the company too thinly across social networks. Select two or even one, and work them to its advantage (Melina Emerson of Succeed As Your Own Boss)
Don't be a robot and redundant with company Twitter posts. People are only going to interact, re-tweet, and reach out to brands that show a human touch (Shea Bennett of Media Bistro)
Ask for testimonials for the company website from Twitter followers who have already purchased its product or service in the past (Kristi Hines of Kikolani Marketing)
Keep the company's blog and social media profile updated with recent company news and contact information (Darren Rowse of Pro Blogger)
Share the content of others on Twitter and Facebook that would be of use to the company's followers (Kim Garst of Boom Social)
Companies who write between 25-30 word posts on Facebook experience the highest "Like" percentage (Jeff Bullas, Jeff Bullas Inc)
Create an enticing landing page with a call-to-action for the company's Facebook page (Melissa Mackey of Beyond the Paid)
Gollan's latest Tip Sheet goes on to explain all these nuggets of advice as well as up to 35 other social media branding guidelines.
He concludes: "I've compiled a mega list of social media marketing do's from the social media pros, but businesses should bear in mind that growing your social media presence and influence does not happen over night. It takes time and forethought.
"Do not let creating a social media marketing plan intimidate or daunt you any longer. Take this list and map out a plan of action and set some goals for your brand in order for it to launch into the social media stratosphere."
Gollan's social media tips and other invaluable strategies for increasing customers can be found on the popular Australian business coaching website http://www.caseygollan.com.au/