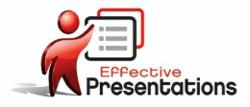 Amazing training! Your presentation skills workshop was invaluable.
Denver, CO (PRWEB) June 19, 2013
"Nearly 75 percent of people experience speech anxiety, or fear of public speaking," says public speaking coach Mike Fruciano. "Effective communication skills are crucial in today's marketplace, and this two-day event is designed to transform ordinary individuals into ferocious, eloquent speakers able to comfortably exude confidence and poise in any venue."
Lakewood-based Effective Presentations, a leading provider of communication skills training and keynote speakers, is bringing its Successful Communication Strategies workshop to the Pinehurst Country Club in Denver, CO on August 15th and 16th.
This highly interactive workshop will help participants develop specific verbal and non-verbal skills necessary for public speaking, whether it involves delivering a business presentation, talking to their team convincingly, or making a sales presentation. Through rhetoric, or the art of persuasion, one can articulate their message in a very effective manner when they master fundamental techniques that make a good speaker.
"That's what our Presentation Skills Training Workshops are all about," Fruciano says. Attendees can expect hands-on, interactive training from a certified trainer who will provide constructive feedback, practical advice and guidance.
"Effective communication skills enable you to magnetize new clients and better cater to the needs of existing customers. They also boost confidence and improve overall public relations skills."
This Presentation Skills Training Workshop will take place August 15 – 16, from 8:30 to 4:30 p.m. Registration for the event is now open; a $200 tuition savings is available to those who use promo code "EPSDENVER" at sign-up.
To explore the course outline or register online, visit http://www.effectivepresentations.com/events/denver-presentation-skills-training-workshop/