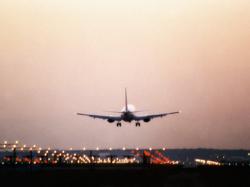 "Our partnerships with leading hotels and services have been designed to ease the parking fee burden....."
Houston, TX (PRWEB) June 20, 2013
Greenbee Parking, the fastest growing airport parking service provider, has announced Homewood Suites by Hilton as their featured hotel partner for Houston (IAH) airport. Passengers regularly using this airport will now have multiple parking options and will also enjoy affordable IAH long term parking rates for frequent fliers. For a medium sized airport, Houston (IAH) or George Bush Intercontinental Airport, as it is formally known as, faces a high volume of passenger traffic. It falls under the top 10 fastest growing airports in North America with daily flights connecting to major domestic as well as international destinations. Naturally this leads to heavy car traffic and high demand for parking which is as difficult to get as it is expensive. Greenbee Parking's initiative to tackle the parking issues nationwide has resulted in better parking options for travelers today.
"Parking is a major recurring cost which can create a dent in our finances over a period of time, especially for frequent fliers who use the long term airport parking," Christine Cooper – Marketing Coordinator, Greenbee Parking. "Our partnerships with leading hotels and services like the IAH long term parking rates have been specially designed to ease the parking fee burden that ails all travelers and allows them to get secure spots for their vehicles at competitive rates for a long period of time."
George Bush Intercontinental Airport Parking Information
The George Bush Intercontinental Airport or the IAH is part of the three-airport system in Houston and serves more than 50 million passengers nationally and more than 8.7 million international travelers annually. Houston is the fourth largest populated city and a major business hub which means that it sees a high volume of business traffic every year. It is also strategically connected with major holiday destinations in the Southern states as well as beyond the border adding to more than 800 daily departures. Leading airport review sites displayed increasing customer complaints about lack of enough parking spaces here and the steep price which made matter worse. The introduction of IAH long term parking rates from Greenbee Parking will go a long way to ease this problem and offer more affordable options to all frequent travelers using this airport.
The Greenbee Airport Parking Solution
Greenbeeparking.com is the connection between consumers and parking vacancies in close proximity to major airports and seaports. The parking spaces are very affordable because the company has negotiated discounted rates with major hotel chains for the parking spaces that are not currently occupied. Here's how it works.
Greenbee Parking puts the available inventory of parking spaces on their website to be reserved by business and leisure travelers looking for cheap IAH airport parking. This alternative method for finding parking equates to significant savings for the traveler. These savings are sometimes as much as 75% less than parking at the airport or seaport.
About Greenbee Parking
Greenbee Parking is the nation's most innovative long term parking company, with a new way of making long term parking affordable. The company is rapidly adding new airports to its network.