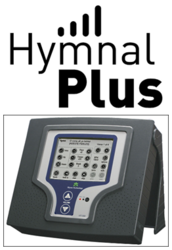 According to a Hymnal Plus spokesperson, "The Hymn Society is a great organization that Hymnal Plus supports wholeheartedly. Music is a great form of worship, and we believe that singing old and new hymns with a congregation is as important as ever."
Surrey, UK (PRWEB) June 17, 2013
Hymnal Plus, a leader in the hymn music player business, is proud to announce its membership of the Hymn Society, an organization dedicated to the production and exchange of hymn music. Hymnal Plus is dedicated to the association and its celebration of hymn music.
The Hymn Society, more officially known as the Hymn Society in the United States and Canada, was founded for people who believe in the three founding statements. The first is that congregational song is an integral component of worship. The second is that the writing and singing of new texts and tunes needs to be promoted. The third statement is that it is valuable to learn about the origins of the words and music sung during worship. Hymnal Plus believes in all three of the statements and strives to promote them whenever it can.
While furthering the establishment of a dealer network for the Hymnal Plus in North America, the company's support of the Hymn Society is a continuation of the expansion it's working to provide citizens in both the United Kingdom and North America. According to a Hymnal Plus spokesperson, "The Hymn Society is a great organization that Hymnal Plus supports wholeheartedly. Music is a great form of worship, and we believe that singing old and new hymns with a congregation is as important as ever."
About Hymn Technology Ltd
Since 2005, the Hymnal Plus has been a successful leader in the Christian world of hymns and music players. Both founders have been devoted to Hymn Technology since its establishment in 1995, when the company released a machine with a larger repertoire, greater sound quality, and better portability than any other device on the market. A great supporter of all types of worship music, Hymnal Plus continues to be a proud member of the Hymn Society. For more detail visit, http://www.hymnalplus.com/.