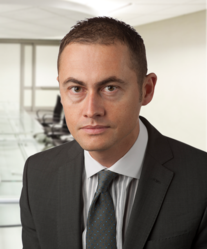 Cuth McDowell, Chairman of Quotall says: "I am personally delighted that someone with the profile and reputation of Nick has chosen to join the Board of Directors at Quotall.
(PRWEB UK) 18 June 2013
Quotall, the insurance software company, today announced that Nick Houghton, Managing Director at J M Glendinning Insurance Brokers has joined its Board of Directors as Non-Executive Director.
Houghton brings a wealth of insurance industry expertise from over two decades working in roles at Zurich, Alexander Forbes, Marsh and Towergate. At Towergate Houghton spent four years in the Network Division, three as Managing Director, and was responsible for the integration of Broker Network and Countrywide into Towergate.
Simon Ball, Director at Quotall says: "When speaking with Nick about J M Glendinning partnering with Quotall, it became very clear that we shared a vision of what insurance systems needed to deliver to ensure that Brokers could meet the challenges of the future."
In his capacity as Non-Executive Director, Nick Houghton will act as a focal point for all Quotall partner brokers as well as assisting with the development and execution of the business strategy.
Nick Houghton, Managing Director at J M Glendinning says: "I'm excited about the prospect of working with the team at Quotall. They have developed a market-leading insurance system and a unique proposition for brokers. I genuinely believe the Quotall insurance software will represent the future for insurance distribution."
Quotall has developed a modern, fully integrated, web-based insurance software platform which is free for brokers to use. It delivers wholesale and direct-to-consumer insurance distribution facilities. The Quotall insurance software provides a full comparative quote, buy and full-cycle self-service solution.
--- ENDS ---
Quotall is a new insurance system provider based in London, UK. The Quotall insurance software is unique in the market, giving brokers free access to the best e-trading platform, insurance products and insurers online.
Quotall's first class insurance software service is entirely web-based, compliant and totally secure. It provides both wholesale and direct-to-consumer trading facilities to brokers as part of a single integrated solution. No hardware or software needs to be installed; there are no license fees, no hidden costs and no need for additional IT resource.