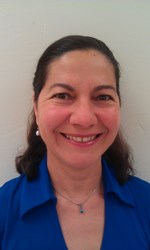 She has immense knowledge of the market, relocation business, client needs and most of all a big heart that warms every room she walks in.
San Diego, CA (PRWEB) June 24, 2013
Dee Emerson manages all referrals for relocation clients in all eight branches of Real Living Lifestyles Real Estate. Since 1994, Emerson has been in the Relocation industry. "I'm passionate about my role as Relocation Director and excited to be in a leadership position. My hope is to make a positive contribution to the Real Living Lifestyles team with a high level of integrity, enthusiasm and a strong work ethic. I have developed a solid reputation in the Relocation industry with my dedication and delivery of premier service to corporate accounts and transferring families," says Emerson.
"We are so proud of Dee and thrilled to have her on our team. She has immense knowledge of the market, relocation business, client needs and most of all a big heart that warms every room she walks in. She is doing exactly what she should be in her career and anyone who works with her will find out what a treat they are in for with her," commented Steve Rodgers CEO/President Real Living Lifestyles.
Emerson was the Director of Corporate Business Development at a real estate company for 12 years and worked closely with Human Resources, Recruitment, and Talent Acquisitions to help develop strategic employee relocation and employee retention programs. Keeping a membership in the Worldwide ERC, a relocation services industry trade group since 2000, Emerson has obtained numerous certifications over the years including: Certified Relocation Professional (CRP), Certified Marketing Assistance, Certified Destination Services, Certified Inventory Management, and gCertification.
Emerson handpicks a small team of Real Living Lifestyles agents who are dedicated to superior customer service. Each agent on the relocation team is required to complete a Relocation Certification course. This course trains the agents in marketing assistance, destination services and inventory management. The agents must also be gCertifed, a designation for handling of relocation business for Government agencies.
Emerson assists agents with placing referrals for outbound client's to Real Living Lifestyles network of Brokers in the destination service areas (nationwide) and introduces them to quality experienced real estate professionals. Emerson eases the stress of relocation and makes the transition a great experience by discussing the clients' family interests, relocation guidelines, and real estate needs. "I introduce them to our marketplace and discuss the lifestyles in San Diego region. I then select the best agent match to assist our clients with their real estate goals as a buyer or seller," Emerson says.
Real Living Lifestyles is a preferred real estate partner of Brookfield Global Relocation Services, a leading global provider of real estate and relocation services. Together with Brookfield, Real Living Lifestyles is able to provide clients with financial strength, stability and security that ensures' a smooth transaction.