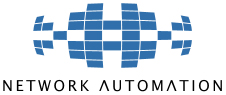 If automation can save you from an apocalypse, think of all the possibilities for your business.
Los Angeles, CA (PRWEB) June 19, 2013
With "World War Z" to be released this Friday, Network Automation, the premier provider of scalable IT and business process automation software, AutoMate and AutoMate BPA Server, has outlined the top 5 ways automation can save those determined citizens from the zombie apocalypse. While Brad Pitt's unique ability to save society, or at least his family, is a gift most people don't possess, the rest can still survive this brain-eating bash with a computer and automation software.
1) Automation saves time to concentrate on more important things—In the weeks leading up to the apocalypse, time should be spent on preparation. By automating all of those manual, menial tasks, time can now be dedicated to stockpiling food and water, memorizing exit routes out of the city, perfecting golf swings for knee and head level, and practicing wind sprints to increase endurance for outrunning zombies.
2) Put it in the cloud—An apocalypse, by most accounts, is usually chaotic. With the constant moving around and uncertainty of safe shelter, keeping track of important information, documents and tasks will just be another burden to carry around. But the cloud solves that problem. By using automation to quickly set up the provisioning of servers, data can be accessed in whatever zombie-ravaged city is still standing.
3) Set it and forget it—If a survivor is blockading his door from 10 zombies trying to break in, he doesn't have time to worry about his boss' requests. While the boss is across town in a current zombie-free zone, his automated processes will still run accurately and reliably even when he is too busy to be there. This not only ensures more time to concentrate on the zombies outside, but also guarantees job security in the event of survival.
4) Enterprise implementation—After the first shock of zombie attacks has abated, it will be important to synchronize information within the neighborhoods, cities, states and countries. While the survivors are keeping track of attacks and numbers of zombies in any given area, automation could securely upload that data to an FTP or SharePoint site, share it with other survivors in the area, and then analyze which areas need which resources. Emails or text messages could then tell the resistance when and where to meet and what supplies to bring. This process could be run hourly, daily or weekly without any human (or zombie) intervention.
5) Ease of use—Developers in today's society are scarce. Developers in a post-apocalyptic world will be invaluable. Instead of relying on the month-long back log for a programmer to safely make it to a survivor's house through booby-trapped streets, some automation solutions, like Network Automation's AutoMate, don't rely on custom code. With AutoMate's simple-to-use, drag-and-drop pre-set actions, anybody can have working tasks up and running quickly.
"AutoMate has very robust and scalable capabilities. No matter your business' problem, no matter if it's just one zombie attack or 100, AutoMate has hundreds of pre-built actions to help you figure out a solution, without having to write code, " said Dustin Snell, CEO of Network Automation. "If automation can save you from an apocalypse, think of all the possibilities for your business."
About Network Automation
Network Automation, Inc. is the mid-market leader in automation solutions that streamline and integrate business processes without expensive programming. Founded in 2004 and based in Los Angeles, the company provides business process automation software to more than 10,000 small, mid-market, and Global Fortune 1000 clients across 60 countries. The firm's AutoMate and AutoMate BPA Server platform span automation development, deployment, and management with a drag-and-drop environment that substantially reduces the total cost of the automation lifecycle. Common uses include application integration, job scheduling, automated FTP, batch processing, automated testing, data transformation, automated scripting, automated reporting, and more. Network Automation's customers include NASA, IBM, Kaiser Permanente, Verizon, FedEx, and many regional, state, and federal government offices. For more information, visit http://www.networkautomation.com.